Born 1946 in Brooklyn, New York, Bruce Gilden is a street photographer whose unique and brave approach to photography has earned him plaudits, as well as criticism, around the globe. Representing the subjects of his black and white portraits are unaware and unsuspecting streetwalkers whose expressions he captures using simple, yet extremely effective, tools.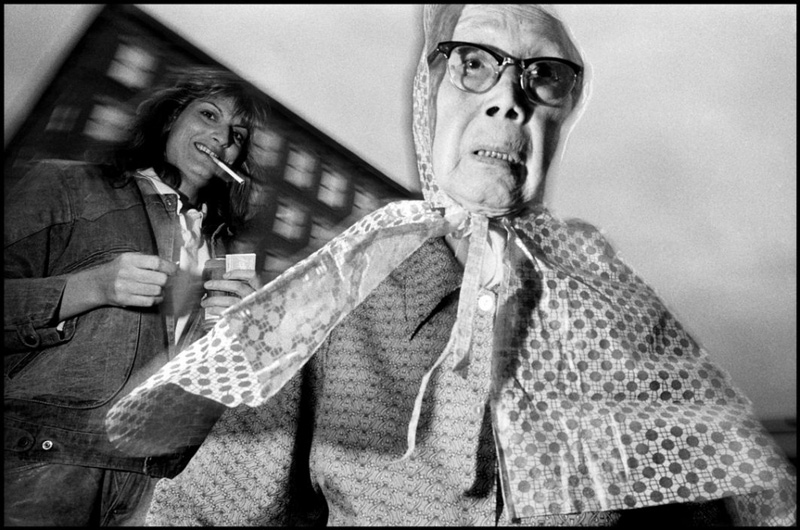 Gilden began his creative journey while studying sociology at Penn State in 1968. After watching Michelangelo Antonioni's film Blowup, he immediately enrolled in photography night classes at New York's School of Visual Arts, looking to explore his fascination with the concept of duality; of one person having two very different sides.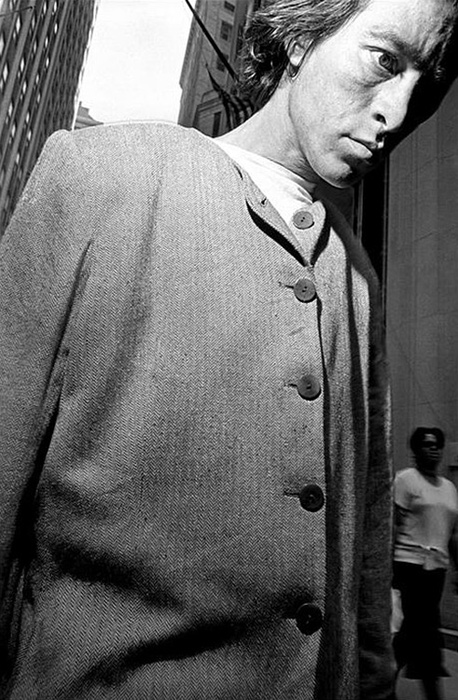 Gilden has spent his photography-centred life attempting to capture people in strange situations, striking even stranger poses, and at strangely close proximity. He can often be seen walking around the streets of New York, as well as a host of other cities, snapping curious passersby with his 35mm camera and flash gun.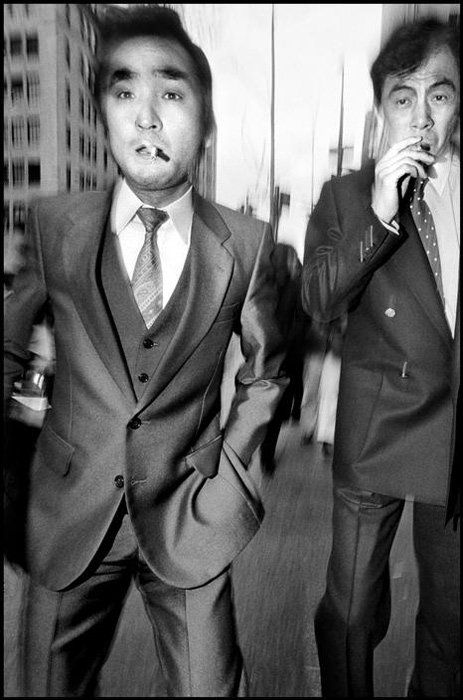 His confrontational work is always met with a mixed reception, largely due to the fact that most of his pictures are taken without permission having been obtained from the subjects. However, in Gilden's eyes, this is necessary, and the only way to, "steal their soul". Throughout his career, he has photographed an impressively wide spectrum of people, from prostitutes to young Japanese gangsters, the latter of which he dedicated five months of his life to.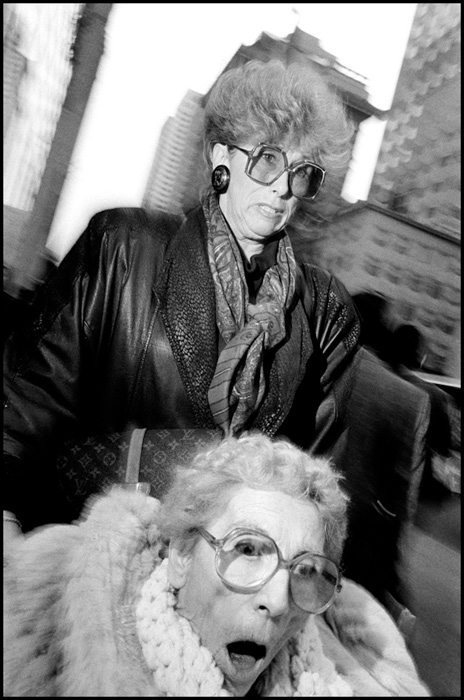 In terms of his style, Gilden himself has expressed, in great detail, what he feels makes his images stand out. Through the use of dark borders, he aims to "keep the energy in the picture" and prevent the reader's eye from deserting the photo's subject.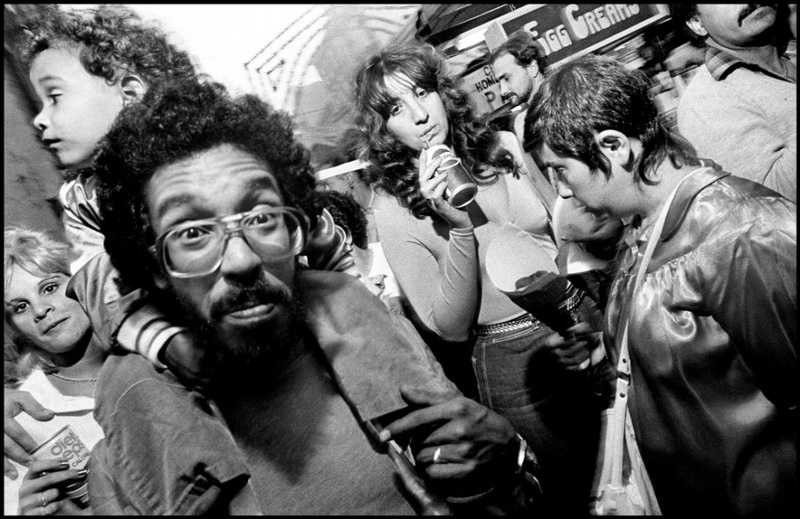 The air of mystery is also high on Gilden's creative agenda, with a lack of colour seasoning his pictures with a certain ambiguity. Subjects are often caught at perfect moments performing mysterious actions, or in intriguing positions.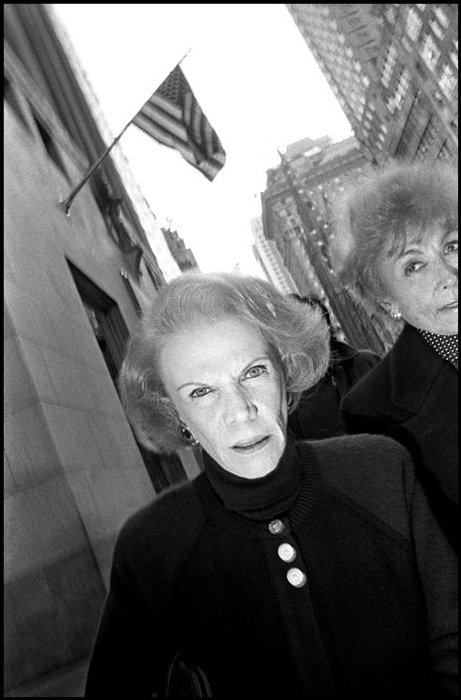 Indeed, whether it is a man reaching worryingly into his inside jacket pocket, or a woman sprawled out on the ground with what seems like blood (actually hair dye) seeping from her head, Gilden always aims to shock, and shock he does. However, according to the man himself, these devices are used so as those looking at the pictures are left to make up their own minds.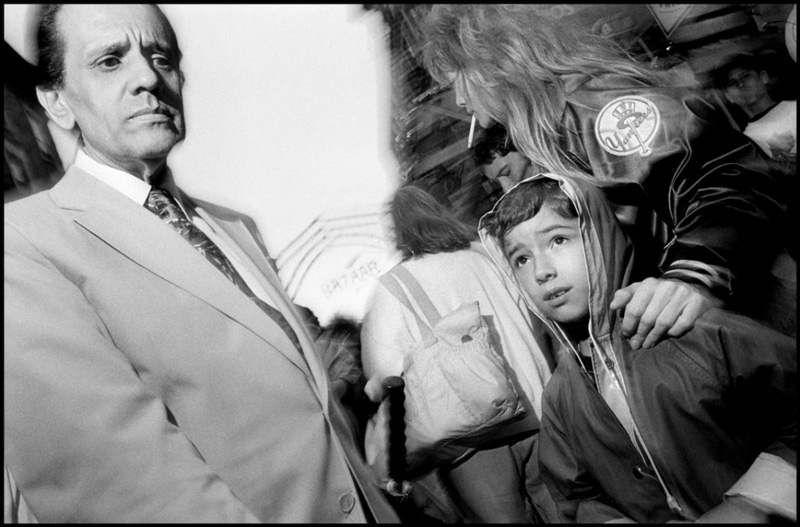 Gilden's work and philosophies have fascinated many a photography student over the years. When quizzed on how to make it in the business he is always quick to hammer home his firmly held belief that pictures should represent the photographer's personality, just as his work represents his confrontational traits. As for the criticism of his 'in your face' (literally) approach, his extremely convincing response is simple: "it's worse to be across the street with a long lens". Enough said.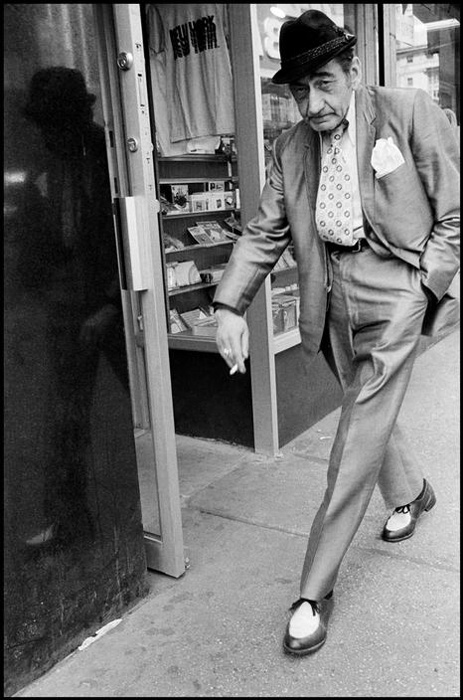 With Gilden as dedicated to his unique approach as he is to the art form itself, members of the public should prepare themselves for a future filled with the possibility of encountering this inspiring photographer and his trademark flash gun when they least expect it.
Book onto our upcoming workshop to learn how to take photos like Bruce Gilden.