Birds of Prey Studio Photography Workshops in London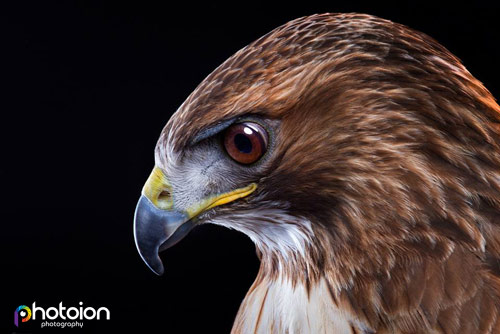 This course will bring you face to face with spectacular birds of prey, allowing you to learn in a studio setting whilst also capturing images of beautiful animals.
What will I learn on the Birds of Prey Studio Photography Workshop?
During the small group workshop we will cover the following topics:
Lighting – In a studio environment you have near complete control of the lighting, and can manipulate it however you desire to capture the best image possible. You'll learn how to use light to create amazing images of birds of prey.

Camera Setting – You'll learn how to best set up your camera for studio work, and how to adapt those settings to take stunning images of the birds of prey.

Lenses – There are many different camera lenses, and each lens achieves a different effect. You'll learn what lenses are best for the studio environment and which are best for capturing these particular subjects.
How to Photograph Different Birds – All birds behave differently and have different characteristics that require specific approaches to allow you to capture the best image possible. The bird's handlers will be on hand to give you information on each bird as well as tips on how to highlight each bird's individual personality.

Action Shots – Just because this is a studio environment, doesn't mean you won't be able to capture beautiful "action" shots of the birds. Even better – being in a controlled and well-lit environment will mean you get even better results.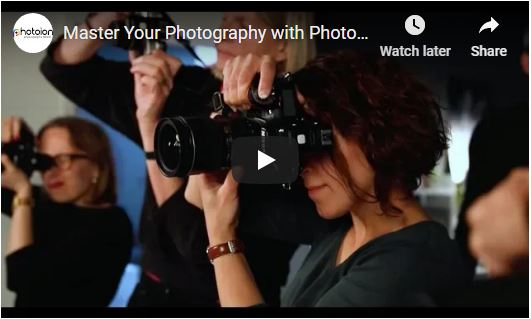 If you would like to learn how to photograph subjects in a studio environment, as well as get the chance to capture images of some beautiful animals, this is the course for you!
Photoion will be providing the birds, lighting, and variety of props needed for this Birds of Prey Photography Workshop.
However, you will need a digital SLR camera or a professional compact camera with full manual exposure. You will also need a good knowledge of how to use this equipment, including how to adjust things like shutter speed, aperture, use different camera lenses, and adjust ISO.
If you don't currently own a camera of your own, you are welcome to use one of our spare DSLRs. If you require the use of one of our cameras, please notify us in advance so that we can make sure we have one available for you to use throughout the course.
Our Students Testimonials
5 Stars on Google+ independent reviews, over 100+ Youtube recommendations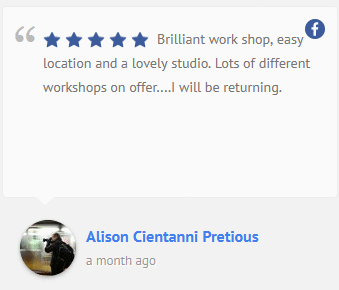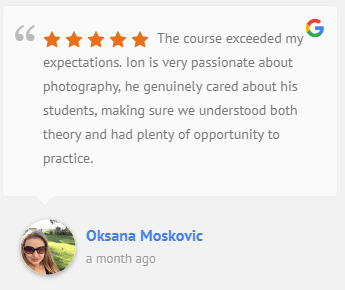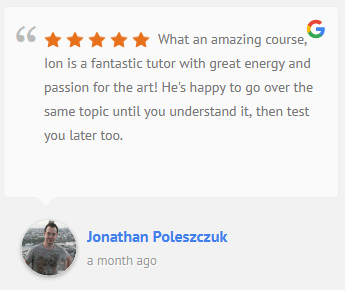 Next Available Dates
| Status | Course | Date | Time | Price | |
| --- | --- | --- | --- | --- | --- |
| Open | Birds of Prey Studio Photography Workshop | Sat, 04 Jan | 5:00 pm to 8:00 pm | £149.00 | Book now |
Unlimited After Course Support
Once you've completed this workshop, you will have access to our unlimited after course support system. Photoion Photography School operates a unique offer of after course support where you can get in touch at any time after completing your course for help and advice, or submit your work to our tutors for constructive feedback. We invest in our students' success and are always happy to help.