Corporate Photography Workshops in London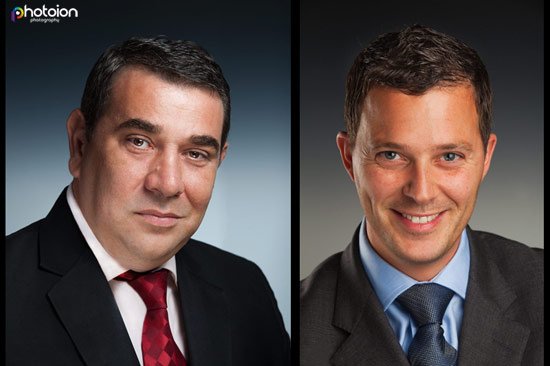 Looking to get started in corporate photography? Get the best possible start with the experts at Photoion Photography School.
What will I learn on the Corporate Photography Workshop?
During the small group workshop we will cover the following topics:
Types of Corporate Photography – Discover the different types of corporate photography, such as headshots, half body, full body.

Studio lighting set-ups – Learn all about the different lighting used in corporate photography, and how you can best achieve the different types of image you require. How can different lighting styles (high-key, mid-key, low-key) affect the mood of your images?
Posing – The right pose in the right photograph can dramatically increase the impact of your corporate photography. Advice on how to help your client feel at ease and relaxed in front of the camera, and how to get the best photograph possible.

Working with a client – Ensuring a client's satisfaction should be the number one aim of a corporate photographer. What steps can you take as a photographer to get the best for both you and the client?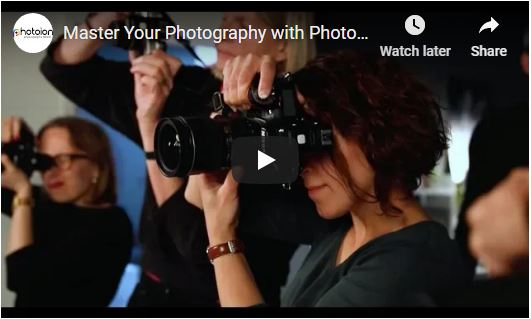 This workshop is ideal for photographers with a good knowledge of basics that are looking to improve their skills and turn a hobby or side-project into a full-time business. It will help you get to grips with the basics of corporate photography.
Learn in an interactive, hands-on session complete with a professional model to shoot. Our friendly tutors have years of experience, and will teach you everything they can about corporate photography, studio set-ups and working with clients.
The Corporate Photography workshop is specifically designed for people who have a basic knowledge of camera lenses, aperture, shutter speed and ISO, including exposure modes.
Unsure about using a professional camera, or worried that your camera knowledge isn't quite up to standard? Take our Beginners Workshop to get up to speed – this way you will get much more out of your day in the studio and can take full advantage of the expert tutorage on offer.
You will be required to bring a digital SLR or professional compact camera with manual exposure to this workshop. If you currently don't own a suitable camera, you are welcome to hire one for the workshop – please just let us know in advance if you will need equipment.
Unlimited After Course Support
From this intensive workshop you'll gain valuable experience in the studio and learn all the skills you'll need in just one day. You'll work alongside our profession instructors, who are happy to help you well after your course has finished. If you have any questions or would like feedback on your work, just get in touch via email, phone or Facebook.
Our Students Testimonials
5 Stars on Google+ independent reviews, over 100+ Youtube recommendations