Levitation Photography Workshops in Central London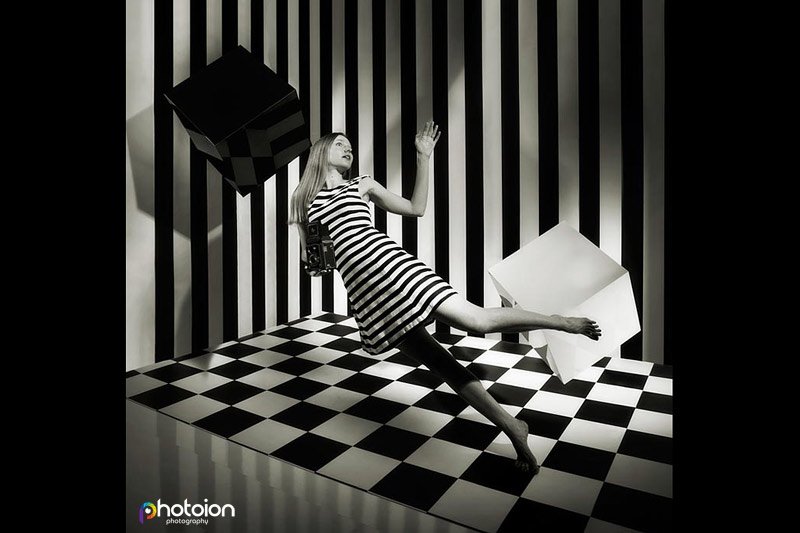 During this levitation photography workshop you will learn how to challenge the impossible and create surreal images that defy gravity.
What will I learn on the Levitation Photography Workshop?
Course topics for the Levitation Photography Workshop include:
Creating the theme/concept and building the setup – Our tutor will teach you how to compose your image in your mind before you ever pick up your camera. The location, concept, the subject and the props.

Capturing the image – Learn the tips and techniques needed to capture the most believable and impressive levitation photographs. Our tutor will teach you how to build the setup and arrange the props and how to create the most effective lighting.
Post Production – Learn tips and techniques needed for compiling and editing your levitation photographs. Our tutor will teach you how to select and edit / retouch your best images form the day.

For each workshop we will have a different setup, students will be encouraged to create the setups based on the props and the model provided on the day.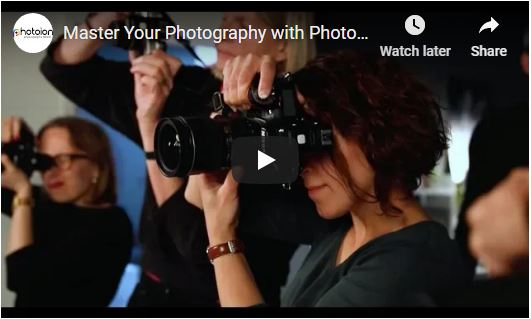 If you're looking to add new tools to your photography toolbox, and learn how to create magical, gravity defying images, then this course is for you.
The skills and techniques you learn during this course will be able to be applied to all sorts of other photography, enhancing your skills in other areas.
Photoion will be providing the model, lighting, and variety of props needed for this Levitation Photography course.
However, you will need a digital SLR camera or a professional compact camera with full manual exposure, a tripod and a laptop with Photoshop installed. You will also need a good knowledge of how to use this equipment, including how to adjust things like shutter speed, aperture, use different camera lenses, and adjust ISO.
If you don't currently own a camera of your own or a tripod, you are welcome to use one of our spare DSLRs and tripods. If you require the use of one of our cameras, please notify us in advance so that we can make sure we have one available for you to use throughout the course.
You will also need to have a basic knowledge of Adobe Photoshop, which is the program we will be using to finish our images. If you're new to the program, then why not take our Photoshop for Photographers workshop to get you up to speed.
Our Students Testimonials
5 Stars on Google+ independent reviews, over 100+ Youtube recommendations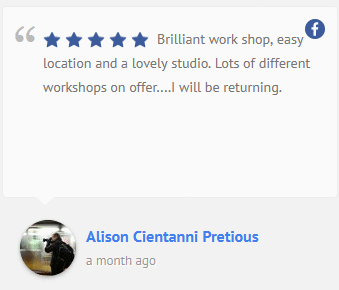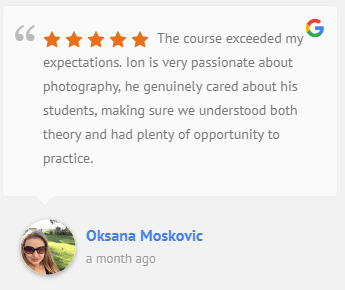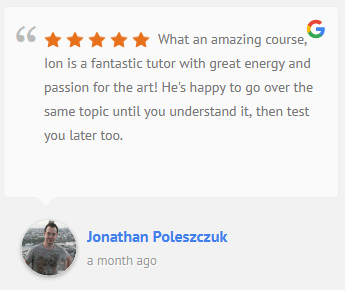 Next Available Dates
| Status | Course | Date | Time | Price | |
| --- | --- | --- | --- | --- | --- |
| Open | Levitation Photography Workshop (1 day) | Thu, 23 Apr | 10:30 am to 4:00 pm | £195.00 | Book now |
Unlimited After Course Support
Learning on set is the best way to develop as a photographer, which is what this course offers. After the one day workshop is over, you have full access to Photoion Photography School's after course support platform. This means if you ever need any help or advice or even some constructive feedback on your work, you can contact our tutors by email or telephone.