Photography Holiday in La Palma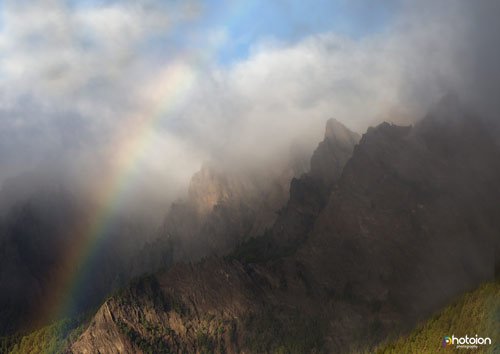 Mountains, dense forests, misty peaks, jagged cliffs, the vast Atlantic Ocean and an active volcano – La Palma has it all. This photography holiday is a once in a lifetime opportunity to experience the beauty of La Palma, one of the Spain's Canary islands, while your photography is being guided by our tutor Ion Paciu.
Dates: 8th March – 15th March 2018

Group size: 7 people

Price: £1600
What will we do on the Photography Holiday in La Palma?
If you love exploring new places and learning as you shoot, this photography holiday will be a memorable experience.
The photography modules will consist of a variety of photography styles, including landscape photography, star gazing & starry (night) photography, and flower & nature photography. We will finish by reviewing the images we have taken and developing post production skills. We understand that you won't want to spend your whole holiday looking through a lens, so you will of course have a bit of down time to relax too!
Here are some locations we'll be visiting: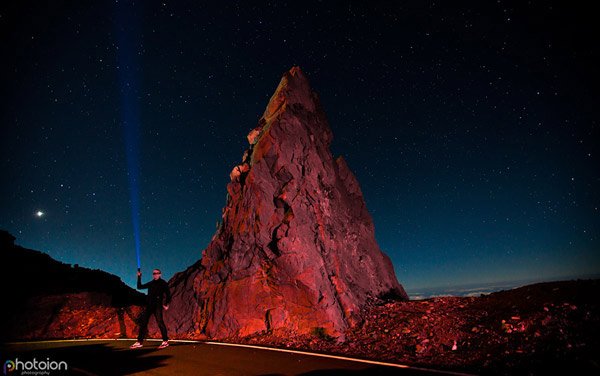 Caldera de Taburiente National Park – Once believed to be a colossal crater, Caldera de Taburiente is a 10km expanse of mountains that reach up over 2km from the "crater" floor. Within the park, a forest of pine trees follows the valley out to sea, leading to views of tree-tops as far as the eye can see!
Its location also gives Caldera de Taburiente an impressive view of the clouds and morning mist as they fill the "crater", making you feel as though you're standing above the clouds and making way for incredible, mystical photographs.


Cumbre Vieja National Park – Starting at the centre of the Island, Cumbre Vieja National Park is home to a variety of volcanos, including many that have erupted in the last century. This area offers a glimpse at a variety of lava flows, from prehistoric to modern. The park is home to a variety of protected plant and animal species, and the volcanic environment provides a great backdrop for the vibrant flora and wildlife of the park.
Roque de los Muchachos – The tallest point in La Palma, standing at over 2400 meters, Roque de los Muchachos offers an unparalleled view of the island. Its height also makes it perfect for Starry Sky photography, a fact emphasised by the collection of massive telescopes operated by the Roque de los Muchachos Observatory. The Observatory is widely regarded as the second-best place in the Northern Hemisphere for optical and infrared astronomy. And rightly so! The elevation and location allows for spectacular clear skies, and stunning night photography.

Puerto Naos Town & Black Sand Beach – Puerto Naos is a small town on the west coast of the island, and is where we will be staying during the trip. It is also home to the best black sand beach on La Palma, a location that will provide ample opportunities for unusual and striking images.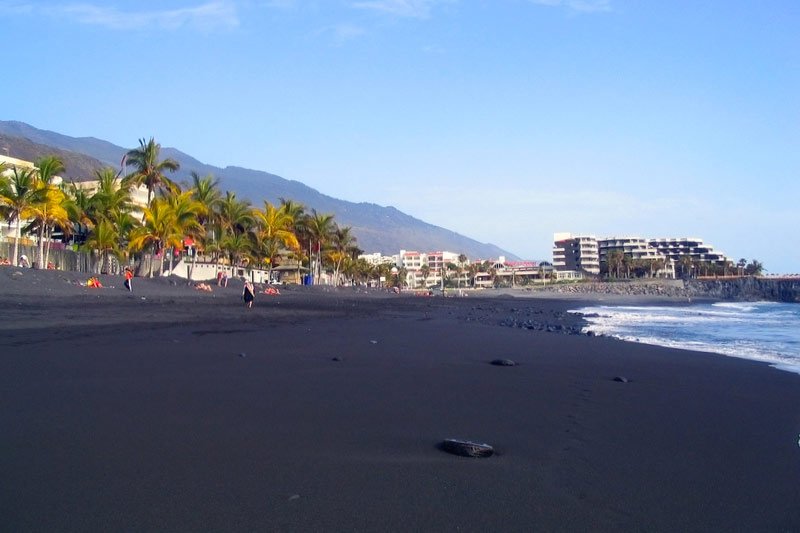 Flights are not included in the cost of this trip, so please book your flight separately. On the first day of the holiday the transfer from the airport at La Palma (Canary islands, Spain) will be at 3.30pm, so make sure your flight arrives in good time. On return to the UK, our hotel transfer will arrive at the airport at 12.30pm so book a flight which gives enough time for check-in and security.
If you are coming from London there is a direct flight from London to La Palma operated by Thomson Airways. Also there are some convenient connection flights through Madrid operated by British Airways and Iberia.
We'll stay in lovely sea-view rooms at Sol La Palma, a beachfront hotel in Puerto Naos. The hotel has several swimming pools, a gym, tennis court, professional star-gazing facilities, and spa. You can rent bikes to explore the island in your free time or go scuba diving just opposite the hotel. The location has easy and convenient access to most of our places of interest.
This is our brief agenda for the week:
We'll spend the entire day in La Taburiente National Park for landscape photography workshop.

We head to the top of Roque de los Muchachos and enjoy the view in different stages of light. Here we will stay until night to practice night/starry sky photography.

 Today we go to the Cumbre Vieja National Park for more landscape photography.

On day six we'll visit a beautiful tropical garden for nature photography opportunities.

How to book
Spaces on the photography holiday 2017 are limited. To book your place email hello@photoion.co.uk
You will be required to secure a place with a £500 deposit, and full payment must be made before 1st December 2017.
Our Students Testimonials
5 Stars on Google+ independent reviews, over 100+ Youtube recommendations