Portrait Photography Workshops in Central London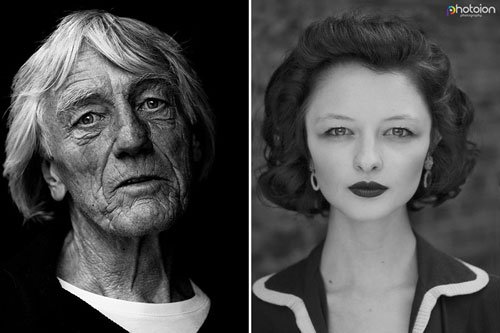 This intensive one day workshop will teach you how to take stunning photographs with natural light using people as a medium. If you are interested in learning Studio Lighting Photography please follow this link.
What will I learn on the Portrait Photography Workshop?
During the workshop we will cover the following topics:
Introduction – explore the many different types of portrait photography including lifestyle portraits, head and shoulder, posed portraits, indoor VS outdoor etc

Lighting – learn how to enhance your portraits with natural, artificial, direct and soft lighting

Camera settings – use the full potential of your camera features to create candid portraits, action portraits, slow motion portraits

Aperture and depth of field – understand these photography elements in depth and learn how to use it effectively in portrait photography
Composition – discuss the different types of composition in portrait photography

Backgrounds – learn how to choose appropriate backgrounds for your images

Working with your model – understand the relationship between the photographer and the model and learn how to work with them in different locations

Accessories – play with different accessories which will transform your images – from reflectors to windows.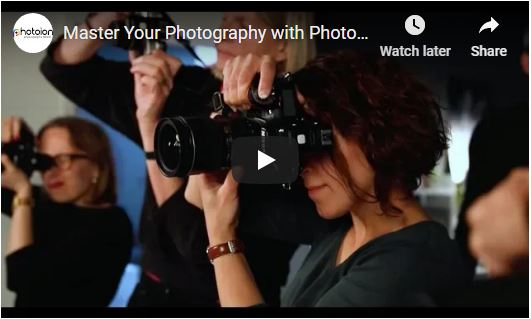 In the intimate small group environment, you will allow your creativity and imagination to reveal itself in order to find the perfect portrait photograph.
The workshop will take place partly outdoors and partly indoors with a model for you to photograph. Our highly skilled professionals will teach you the important elements of portrait photography to allow you to create more adventurous and unique work independently.
To get the most out of this intensive workshop, you'll need a basic understanding of camera lenses, aperture, shutter speed and ISO including exposure modes. If you have never used a professional camera before you may want to take our Beginners Workshop to get up to speed.
You'll also be required to have a digital SLR or professional compact camera with full manual exposure. Participants will also need different lenses covering 24mm to long telephoto 135mm. But don't worry if you don't own a camera or the accessories – you are welcome to borrow one for the workshop free of charge – please just let us know in advance you will need equipment.
Our Students Testimonials
5 Stars on Google+ independent reviews, over 100+ Youtube recommendations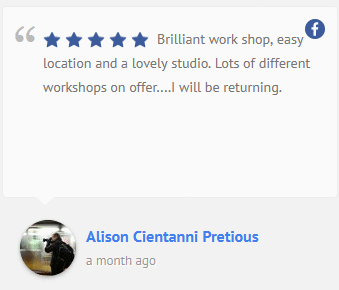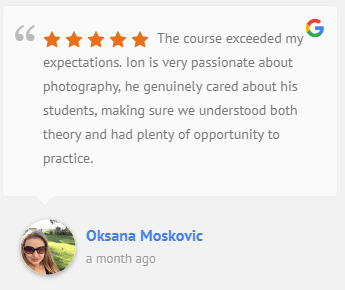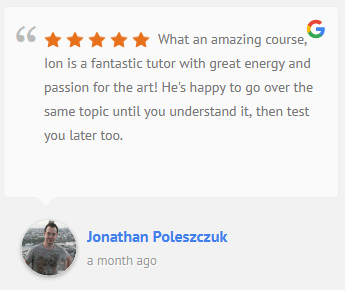 Next Available Dates
| Status | Course | Date | Time | Price | |
| --- | --- | --- | --- | --- | --- |
| Open | Portrait Photography Workshop (1 day) | Fri, 27 Sep | 10:30 am to 4:00 pm | £149.00 | Book now |
| Open | Portrait Photography Workshop (1 day) | Thu, 24 Oct | 10:30 am to 4:00 pm | £149.00 | Book now |
| Open | Portrait Photography Workshop (1 day) | Sat, 23 Nov | 10:30 am to 4:00 pm | £149.00 | Book now |
| Open | Portrait Photography Workshop (1 day) | Fri, 13 Dec | 10:30 am to 4:00 pm | £149.00 | Book now |
Unlimited After Course Support
Following this workshop, you would have greatly enhanced your portrait photography skills and had the opportunity to work in some fantastic London locations. However your journey with Photoion Photography School doesn't stop there! Our tutors are always available for support and advice following your workshop. We offer unparalleled and unlimited after course support via phone and email.