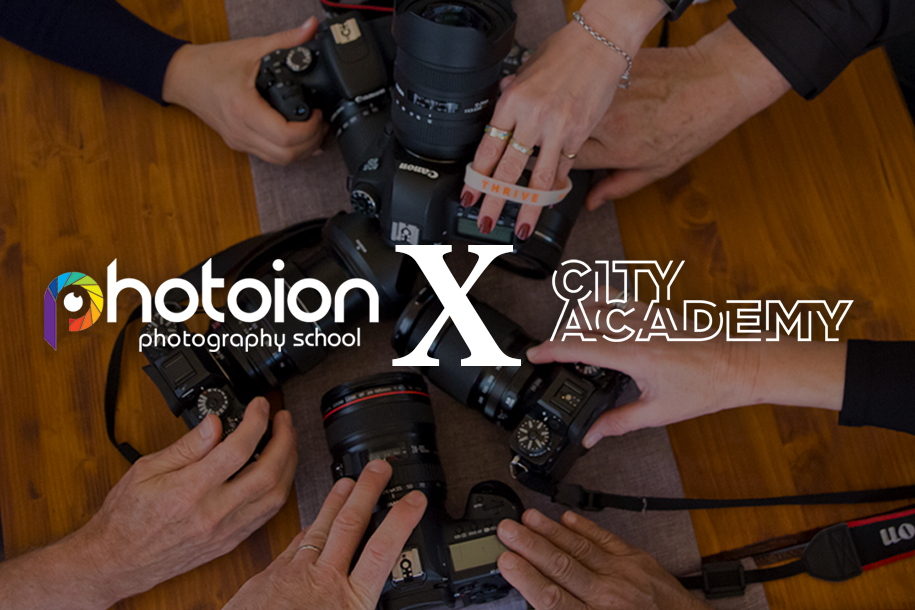 City Academy is excited to announce that the Photoion Photography School is now a part of City Academy.
City Academy is one of London's leading creative and performing arts academies, running courses in a large range of subjects including acting, singing, dance, musical theatre, screen acting, writing, filmmaking, photography, art and much more, in a growing number of fantastic locations across London.
We have a well-established photography department, led by a team of experienced photography professionals, and are thrilled to be bringing Photoion students and City Academy students together in a fantastic portfolio of classes at our studio in Waterloo.
A note from your new Studio Manager, Ross Gamble
The Photoion School studio will now be managed by professional photographer Ross Gamble. Ross has over 8 years experience as a professional photographer, and has been a producer for City Academy for the past 12 years. He brings a wealth a photography experience and knowledge to Photoion and is on hand to make sure everything within the school runs smoothly.
"This is a really exciting new venture for City Academy. As a fellow photographer and tutor, I really value the care and unrivalled passion Ion brought to Photoion for the last 11 years, making photography accessible to all. Our aim is to continue his legacy, with the help of City Academy's expert Photography tutors and the fantastic facilities at Photoion.

At our core, City Academy believes in community. We are committed to providing the best possible experience to our students, and can assure you that you will be in safe hands at Photoion going forward. You can be confident that Photoion courses will continue to be run at the highest standard, by some of the best photographers in the country (and beyond).

We are looking forward to combining the creative community we have built at City Academy, with the ever growing, enthusiastic community at Photoion.

I'm excited to be managing the fantastic portfolio of photography classes at Photoion and I'm looking forward to developing more ideas designed to challenge and nurture your creative approach to photography.

Stay in touch with us and look out for new tutors running your favourite workshops, some brand new classes, plus opportunities to showcase your work in the famous 'Photoion Awards' and some all new exciting photography socials."
Studio Manager, Photographer and Tutor Ross Gamble
Passing the baton – A note from Photoion founder, Ion Paciu
The man who put the 'Ion' in 'Photoion', founded the school and is well known for his passion and enthusiasm for photography. After over a decade of imparting his expert knowledge on hundreds of students in London, Ion has decided to hand the school over to a new team.
"It has been my absolute pleasure and privilege growing Photoion over the past 11 years. Through the classes, I have been lucky enough to meet some extraordinary photographers and have made some lifelong friends.

I will miss Photoion, London and my friends, but I am ready for the next chapter in my life. I am very excited for you all to work with City Academy, they are all excellent at what they do, have a very friendly team and work with some incredibly talented photography tutors.

All the best to you all and good luck!"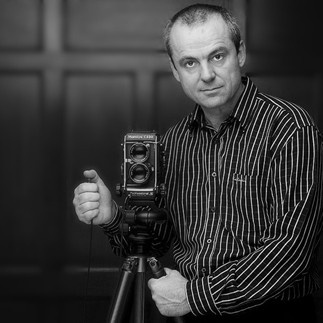 Photoion Founder, Photographer and Tutor Ion Paciu
About City Academy
City Academy is one of London's leading creative and performing arts academies. We specialise in dance, acting, singing, musical theatre, comedy, art, writing, communication skills, filmmaking and photography classes for adults. Our mission is to enable our students to explore their creativity, within a vibrant and welcoming community as they learn from top industry experts.
City Academy's tutors are working professionals and performers in photography, film, theatre, TV and the creative industries. Each tutor brings unrivalled professional expertise and passion to every class ensuring each student feels welcome and inspired.
We have been featured on the BBC, Channel 4, Vogue, The Times, The Telegraph, The Guardian, Evening Standard,  Time Out and more. With over 12,000 classes to choose from each year, there are 1000's of reasons to connect, create and learn with us.<
We're always here to help
Our friendly team is always here to help you, no matter what. You can reach us at 020 3370 9686 or send us an email at hello@photoion.co.uk.