Studio Lighting Photography Workshops in London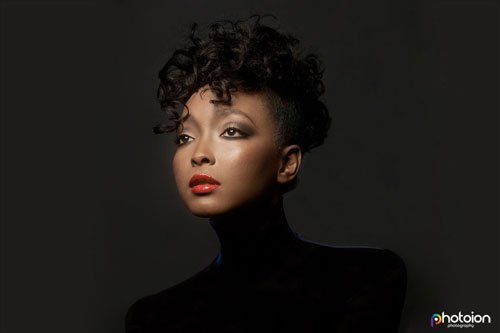 Ready to head into the studio? Get some experience and learn from the best in the industry at Photoion Photography School.
What will I learn on the Studio Lighting Photography Workshop?
During the small group workshop we will cover the following topics:
Introduction to the studio – when and why do photographers use a studio?

Studio set-up – location, equipment, budget

Lighting equipment – learn all about the different equipment and technology you will need and what types of images they achieve (soft boxes, barn doors, snoots, beauty dishes, umbrellas)

Lighting styles – different styles are covered including hard light, soft light, spotlight, directional light etc
Backgrounds – experiment with the many different types of studio backgrounds (canvas, art, paper, colours)

Props – explore the huge range of props which can enhance your images in the studio

Accessories – play with different studio accessories – clamps, stands, arms etc

Home studio – learn how to set up your very own home studio on a budget.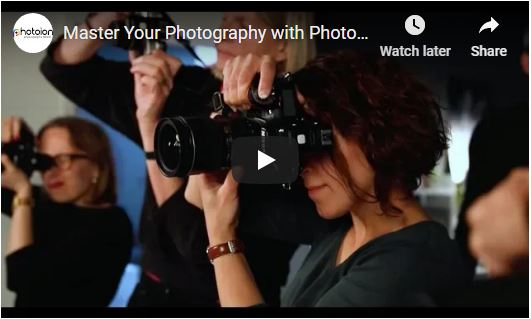 This workshop is ideal for photographers who want to improve their skills and have more abilities to offer. It helps you get to grips with the wide range of studio lighting equipment and lighting techniques and camera settings you'll need in a studio environment.
Learn in an interactive, hands-on setting with a professional model to pose for the students. Our friendly tutors who have years of experience will teach you everything you need to know about studio lighting, backgrounds, props and studio set-ups.
The Studio Lighting Workshop is designed for people who have a basic knowledge of camera lenses, aperture, shutter speed and ISO including exposure modes. If you have never used a camera in manual mode before you may want to take our Beginners Photography Course to get up to speed – this way you'll get much more out of your day in the studio.
You'll be required to bring a digital SLR or Compact Camera with manual exposure to this workshop. If you don't currently own a suitable camera you are welcome to hire one from us for the workshop – please just let us know in advance you will need equipment. Contact us here
Our Students Testimonials
5 Stars on Google+ independent reviews, over 100+ Youtube recommendations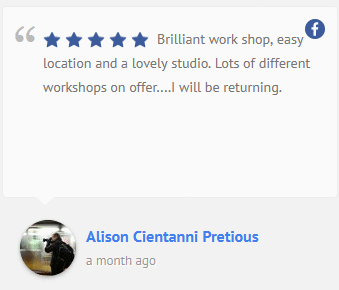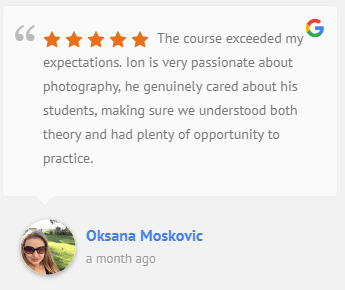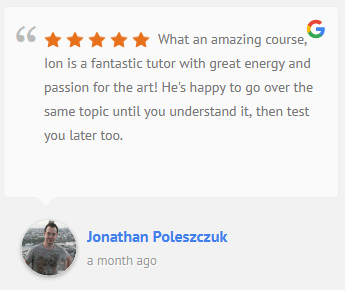 Next Available Dates
| Status | Course | Date | Time | Price | |
| --- | --- | --- | --- | --- | --- |
| Open | Studio Lighting Photography Workshop (1 day) | Mon, 16 Sep | 10:30 am to 4:00 pm | £185.00 | Book now |
| Open | Studio Lighting Photography Workshop (1 day) | Thu, 17 Oct | 10:30 am to 4:00 pm | £185.00 | Book now |
| Open | Studio Lighting Photography Workshop (1 day) | Fri, 22 Nov | 10:30 am to 4:00 pm | £185.00 | Book now |
Unlimited After Course Support
From this intensive workshop you'll gain valuable experience in the studio and learn all the skills you'll need in just one day. You'll work alongside our professional instructors, who are happy to help you well after your course has finished. If you have any questions or would like feedback on your work, just get in touch via email, phone or our Facebook page.