Beginners Photography Course in London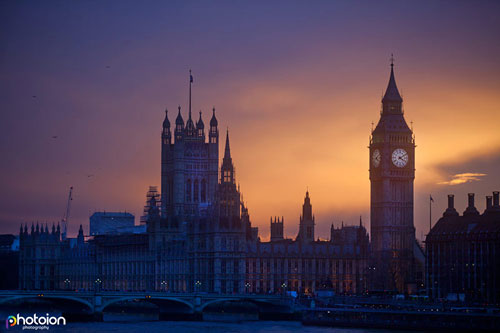 This all-embracing course is specifically designed for beginners, teaching you the basics of photography over two full days of training.
What will I learn on the Beginners Photography Course?
Over the two day course we'll cover the following topics:
Introduction to photography for beginners

Light – what is the role and the impact of light in photography. How important is light when taking a photograph?

Cameras – different types of cameras explained in depth: DSLR, compact, bridge and more

Lenses – focal length explained in depth. How to use different lenses – what lenses you need for each type of photography

Exposure – everything you need to know, including the three elements of exposure (shutter speed, aperture and ISO) – how they work and how you can combine them in order to obtain the best results

Aperture, Shutter Speed, ISO – all explained in depth and the relationship in between them – how to combine the 3 key settings in order to achieve the best exposure
Focusing System– learn how to bring your subjects in sharp focus and take crisp images

Depth of field – how to control depth of field and separate the subject from the background to bring your pictures to life

Composition – what rules to follow and how to frame different elements in a photo. What makes a strong composition and what is the best approach in different scenarios?

Files and formats – different types of files the camera can generate-what is the best option for you?

Advice on what equipment to buy (if you need any!)

Camera maintenance and care – how to keep and maintain your equipment in different types of environments.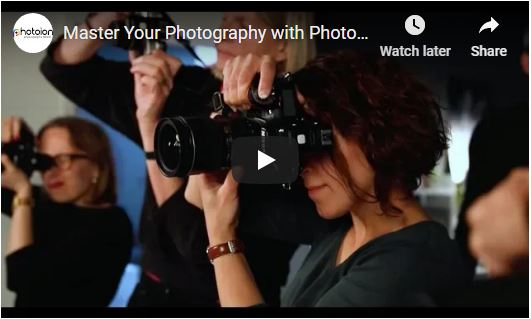 This two day course is designed for people with a keen interest for photography who would like to master the basic skills and learn how to take better photos. The digital photography course includes theory and practical work, both indoor and outdoor shooting techniques, and a guide to shutter speed, exposure and flash use.
Led by an experienced photographer, this course is a great way to kick-start your photographic journey- whether photography is just a hobby or something you'd like to become your career.
The Beginners Photography Course covers both compact cameras and digital SLR (single lens reflex). If you do not own one of these cameras you are welcome to attend the course and use one of our DSLR cameras free of charge. Please notify us in advance if you will need to borrow a camera so we can make sure we have one available for you to use throughout the course.
Our Students Testimonials
5 Stars on Google+ independent reviews, over 100+ Youtube recommendations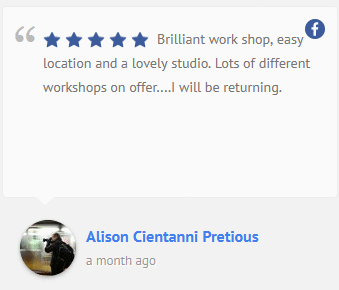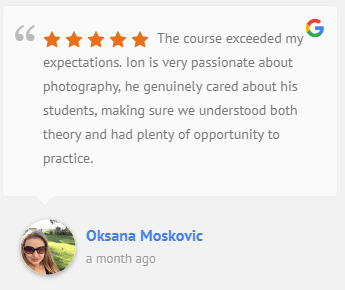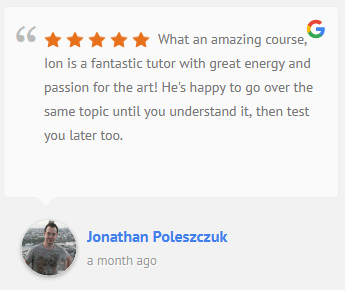 Unlimited After Course Support
Once you've completed the Beginners Course, you will have an in-depth understanding of camera functions and effects. This means you will be able to shoot impressive photographs! On completing this course, you may choose to move on to our two day Advanced Photography Course to further improve your skills, or take one of our specialist workshops. All of our students have access to our unlimited after course support and mentorship system. You can contact Photoion Photography School at any time for help and advice, or submit your work to our tutors for constructive feedback. We invest in our students' success and are always happy to help.