Wildlife Photography Workshops in London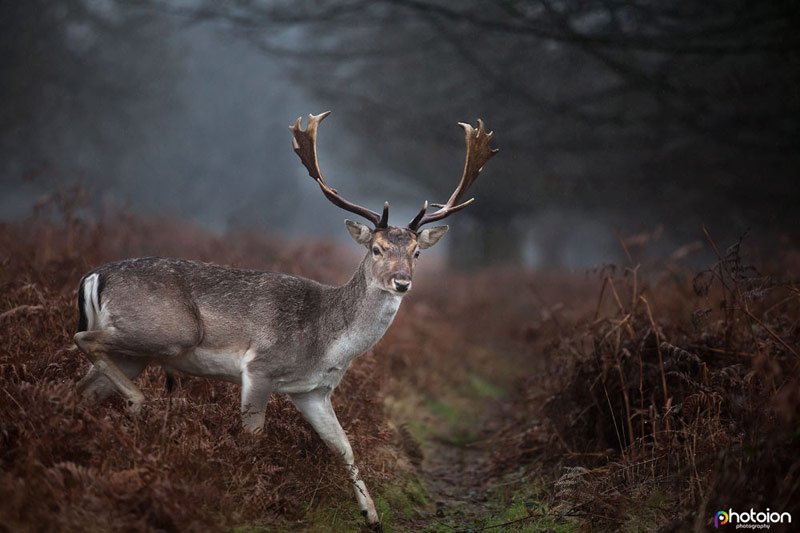 Discover how to capture nature at its best and create stunning images of wild moving subjects.
What will I learn on the Wildlife Photography Workshop?
The Wildlife Photography Course will follow these course topics:
Light – how to make the most of natural lighting and create strong contrast and dramatic images

Camera settings – get to grips with the camera settings for this type of photography, including depth of field, perspective and focusing techniques
Action images – discover how to work with moving subjects and create stunning action photographs

Stalking – learn how to stalk animals for an effective photograph

Safety and welfare – discuss the safety aspects of wildlife photography including suitable precautions for the photographer and the welfare of the animals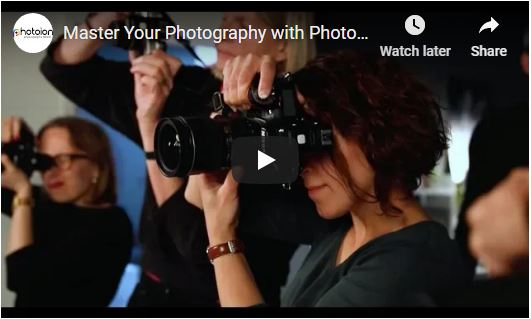 If you have a passion for wildlife photography and want to develop essential skills without having to travel, this workshop is perfect for you. Armed with your camera we'll go deep into Richmond Park – the largest enclosed space in London – to photograph herds of Red and Fallow deer.
In a natural environment, you'll get a hands-on experience of observing and photographing wild animals. At Photoion you will learn from professional photographers with years of experience, and your amazing photos will reflect the level of teaching.
First of all you will need a basic knowledge of camera settings including aperture, shutter speed, lenses and exposure modes. If you're not sure if you're at the required level then why not take our Beginners Workshop first?
For this Wildlife Photography Workshop you need a digital SLR camera or a compact camera with full manual exposure and a telephoto lens. The lens needs to cover at least up to 200mm focal length as we don't want to get too close to disturb the wonderful creatures. If you don't own a camera you can still take part in the workshop. Simply notify us before the date and you can hire on of our semi-professional cameras with lenses free of charge.
Our Students Testimonials
5 Stars on Google+ independent reviews, over 100+ Youtube recommendations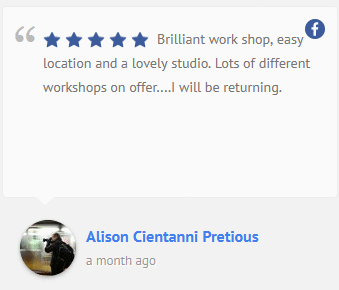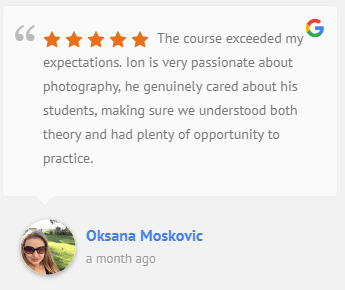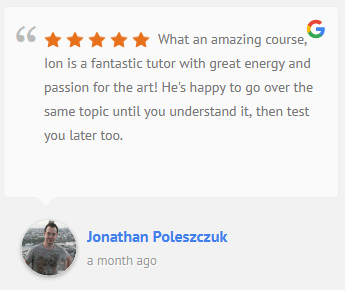 Next Available Dates
| Status | Course | Date | Time | Price | |
| --- | --- | --- | --- | --- | --- |
| Open | Wildlife Photography Workshop (1 day) | Mon, 20 Apr | 10:00 am to 3:30 pm | £149.00 | Book now |
Unlimited After Course Support
On completing this one day workshop you will feel much more confident capturing wild animals in their natural environment. We encourage our students to stay in contact and come to us if they have any problems or questions after their course. As well as unlimited advice and support, our tutors also offer their feedback on your work, so feel free to send it in for review.