Product Photography Workshops in Central London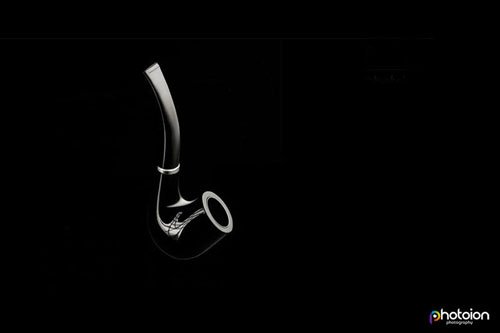 Our Product Photography Workshop provides the perfect introduction to monetising your work.
What will I learn on the Product Photography Workshop?
During the day we will cover the following topics:
Lighting styles – explore the role of light in product photography and different lighting styles

Lighting equipment – how to use specialist equipment to enhance images, such as flashguns and speedlites

The marketing look – learn how to shape products effectively and see images with a business mind

Technical elements – learn more about your camera settings including metering modes
Lenses – learn which types of lenses are suitable for product photography

Backdrops – play with different backgrounds and backdrops for your product images

Props – discuss a range of props and accessories which can enrich your images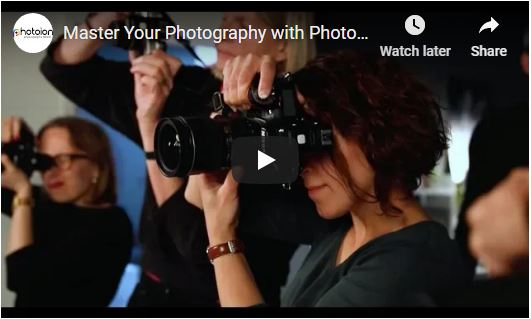 During this one day intensive workshop, photographers will learn how to take high quality and creative images of a variety of products. If you're looking to improve your skills and capture sharp, impressive product images, our enthusiastic tutors will give you all the tools you need.
Our commitment to small class sizes for workshops means you'll have plenty of 1-2-1 time to progress in a short amount of time. With both practical and theoretical components, this course delivers everything you need to know to become a successful product photographer.
If you own a digital SLR camera or professional compact equivalent, please bring this with you to the workshop. Don't worry if you don't, as we have spare equipment which we hire out free of charge. Please contact us before the workshop to arrange this.
You'll also need a basic knowledge of aperture, camera lenses, shutter speed and ISO including exposure modes. If you're a photography novice, then you may find it helpful to sign up to one of our Beginner Courses first.
Our Students Testimonials
5 Stars on Google+ independent reviews, over 100+ Youtube recommendations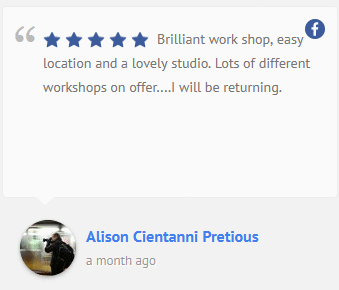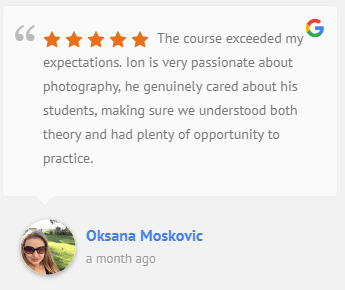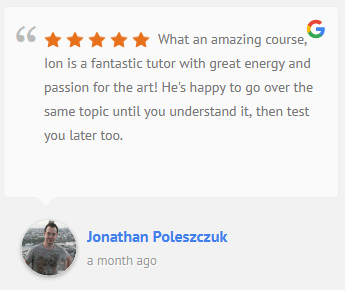 Unlimited After Course Support
At Photoion Photography School, we offer an after course support system like no other. Our tutors are available to answer any questions you may have, or even provide feedback on your current work. We love staying in touch with our students by telephone, email or social media.