Photography Holiday in Slovenia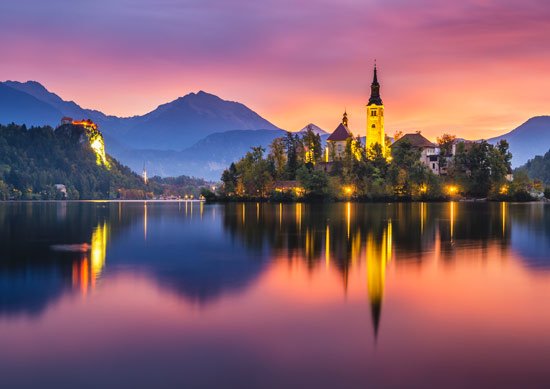 Sitting on the coast of the Adriatic Sea, and home to the beautiful Julian Alps, Slovenia is a jewel in the heart of Europe and a magical photography destination. If you would love to explore lush woodlands, crystal clear lakes, and the Julian Alps, this photography holiday in Slovenia is for you.
Group size: 7 persons.
What will we do on the Photography Holiday in Slovenia?
During our trip we will be visiting some of the most beautiful locations Slovenia has to offer, and we will be turning our cameras towards anything and everything that excites our eyes. National parks, charming villages, and stunning lakes will all make their way into our frames.
This photography holiday will give you the chance to enjoy the quiet country life and picturesque views as we travel around Slovenia during the height of autumn; so there are sure to be many opportunities to take pictures of the autumn colours.
Here are some of the locations we will be visiting during our trip:
Lake Bled – This Alpine lake is surrounded with lush green forest and has been regarded as a paradise for centuries. At the centre of the lake lays an island which is home to the Mother of God church, as well as a variety of smaller buildings hidden by the lush greenery on the island.

Lake Bohinj – Where Lake Bled is the well-known jewel of Slovenia, Bohinj is a more relaxed, less glamorize, and in many ways more "real" location. That isn't to say it is anything other than stunning, though. The expansive forests and towering mountains are breath-taking reflected off the water's surface.
Vintgar Gorge – Cutting through vertical rock for almost a mile, the Gorge is home to pools, rapids, and waterfalls. Wooden bridges snake their way through, giving you the perfect vantage point for taking photographs.

Soca River Valley and the Julian Alps – Known as the Emerald River, the Soca is one of the most beautiful rivers in Europe, with vibrant blue waters and rich greenery to capture your eye. The Julian Alps, named after Julius Caesar, stretch for more than 4,000km from Northern Italy into Slovenia. There are countless photo opportunities in the heights of the mountains.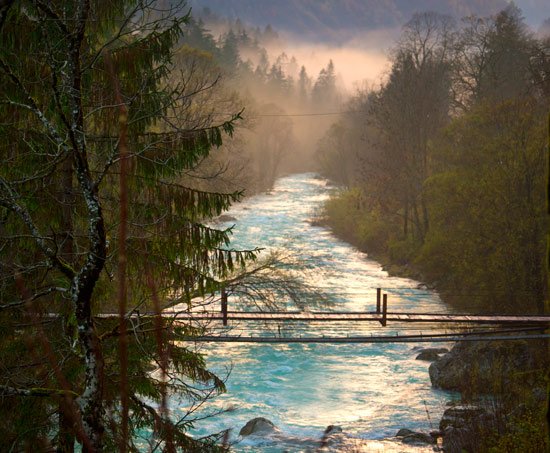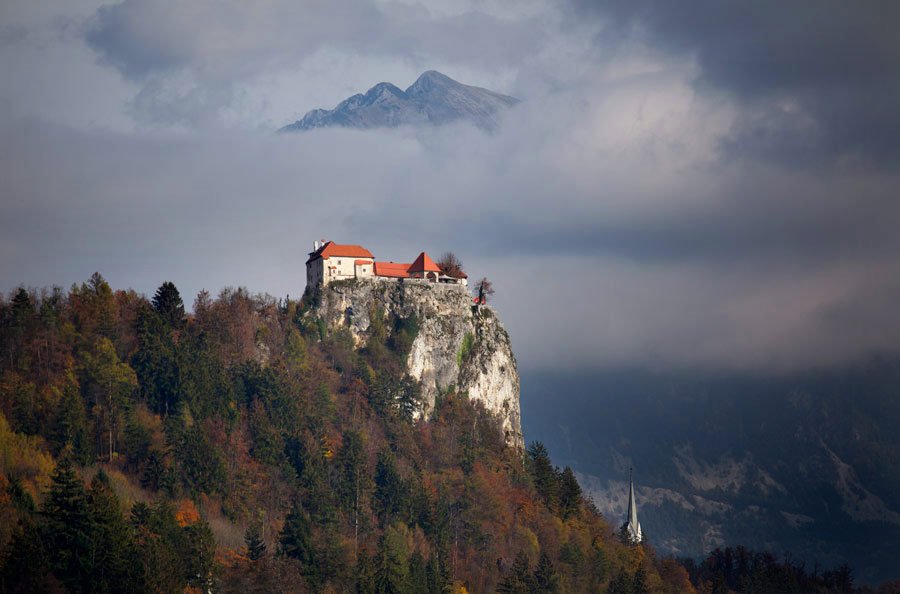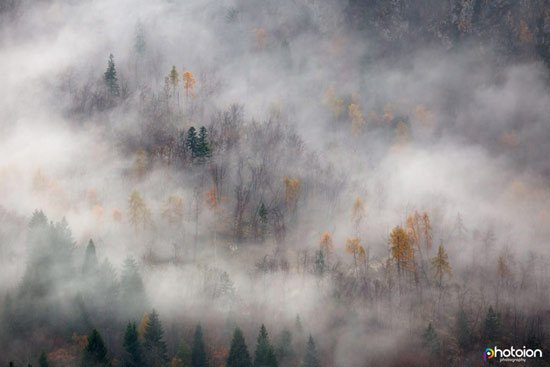 We will organise morning transfers from and to Ljubljana airport.
On 21st October 2019 please aim your flight to arrive before 4.30 pm.
On 26th October 2019 we will arrive at the airport by 2 pm so please aim to have your flight back after 4 pm so it's enough time for check-in and security.
If you are coming from London there is a direct flight from London to Ljubljana operated by Easyjet.
We will be staying in "Old Bled House", a beautiful rustic hotel for 3 nights before moving to "Hotel Boka", a venue nestled in the Julian Alps for the rest of the trip.
Our Students Testimonials
5 Stars on Google+ independent reviews, over 100+ Youtube recommendations