Glamour Photography Workshops in Central London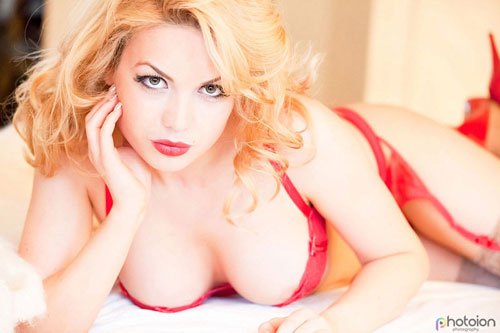 This one day workshop will teach you the essence of tasteful glamour photography.
What will I learn on the Glamour Photography Workshop?
Course topics for the Glamour Workshop include:
An introduction to glamour/boudoir photography

Light – explore the role of light in this type of photography and learn the different styles (hard lighting, soft lighting, low key, high key)

Lighting equipment – discover the different lighting accessories you can use such as studio flashguns

Technical aspects – delve into your camera settings including the light meter and metering modes to enhance your images
Lenses – what type of lenses are best for glamour photography?

Props – play with a range of props and understand how to use them for effect

Working with a model – learn the skills needed such as composition, posing, directing

Studio set up – you'll be taught how to set up the studio for a glamour shoot including backdrops, props and lighting for your mood or style.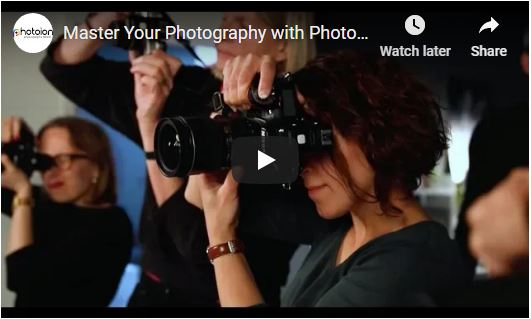 If you want to learn how to capture beauty in a creative and professional way, then this Glamour Workshop is a premium choice. Not only will you work with a talented tutor with decades of experience, you'll also work with a professional glamour model so you can learn in a practical, hands-on environment.
The workshop is aimed at all levels, so whether you're an advanced or amateur photography you can learn at your own pace. Our small group policy allows lots of time for individual feedback and we'll help you get the most out of the one day workshop.
To take part in Photoion's Glamour workshop you will need to bring a semi-professional standard camera – either a digital SLR or compact camera with manual exposure. However if you don't currently own a camera we are happy to lend you one of our spare cameras free of charge. All you need to do is notify us in advance before your workshop and we'll ensure there is a camera and other equipment ready for you to use on the day.
We also recommend you have a basic knowledge of aperture, camera lenses, shutter speed and ISO including exposure modes. This is so students can learn a lot in a short space of time. If you're interested in glamour photography but are a complete novice, then you should try our Beginners Course first to get up to speed.
Our Students Testimonials
5 Stars on Google+ independent reviews, over 100+ Youtube recommendations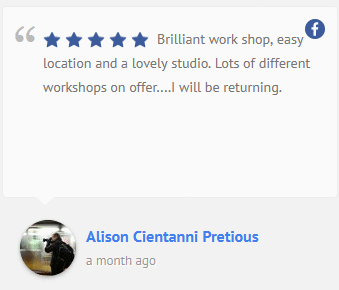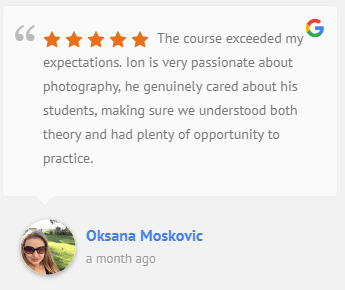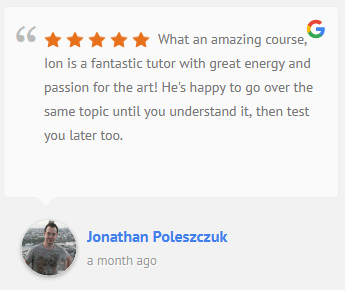 Unlimited After Course Support
Learning on set is the best way to develop as a photographer, which is what this course offers. After the one day workshop is over, you have full access to Photoion Photography School's after course support platform. This means if you ever need any help or advice or even some constructive feedback on your work, you can contact our tutors by email or telephone.