Canon 7D mark II
Change is far from easy for many photographers, but it seems the transition for those using the original Canon 7D to the new mark II will not only be painless, it will be welcomed.
That's not suggesting that the original model had any problems. Far from it, the first gen 7D was a market leader when it was launched in 2009 and it remains one of the best APS-C DSLRs available today.
It's just that technology moves quickly and the needs of photographers alter accordingly so updates are needed.
In an age when some camera bodies are refreshed or completely redesigned within 12 months of their launch, the fact that the mark I 7D ruled the roost for half a decade proves its quality.
So what's new?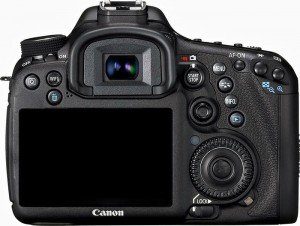 On the fact of it the mark II has changed little from its older sibling. That old adage about "if it's not broken, don't fix it" rings true here. If you look closely you will see a few minor improvements, though.
Firstly, the weather seal is better, meaning it is incredibly resistant to moisture and dust. Secondly, it will now take a BG E-16 battery grip and, thirdly, is a slight cosmetic change to the look of the settings wheel. And that's pretty much it.
The real changes come inside.
The original 7D has just one DIGIC 6 processor, but that now been bolstered to two. This vastly improves its ability to shoot quickly. Indeed, it now has the capability to fire 10 frames per second in full resolution, whereas the mark I could manage 8.
ISO has also been given a boost with a range now running to 16000 opposed to an original top level of 6400. It can also be expanded to ISO 51,200 as well. Whether you'll ever need such a setting is open to debate, though.
Focusing is also much improved. The original 7D used 19 cross-type points, but that has been ramped up to a simply incredible 65 AF system which is more reliable and will make getting perfect focus much easier.
The video quality on the first gen 7D was exceptional with its 1920×1080 resolution. Without going down the 4K route, that is difficult to better but Canon have managed it by improving its capture rate from 25 frames per second to 60.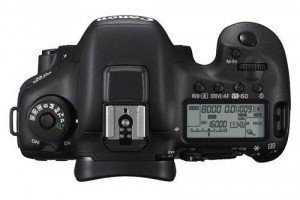 Those looking to get into DSLR video will also find the camera's dedicated headphone and microphone ports handy as they allow them to monitor sound quality more effectively.
People who like using flashy gadgets and gizmos may be disappointed with the mark II, however, as it does not feature Wi-Fi without using a separate module that costs £600.
It also does not have a touch screen and its LCD display is fixed, making those moments when you need to film yourself more difficult. If truth be told, this is a camera aimed old school photography enthusiasts rather than video and tech buffs. That's not necessary a bad thing, though.
It will be released next month at a retail price of around £1,599.