We're VERY excited about the new equipment release (couldn't you tell from the CAPS LOCK) the Fujifilm XT1 is a new addition to the award winning family of X-Series cameras. A compact sized interchangeable lens camera with high speed performance.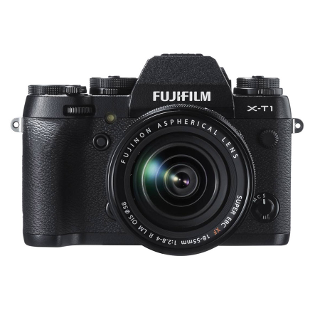 The XT1 features:
Real-time super-fast 0.005 second electronic viewfinder with 2.36m dot resolution OLED display
A unique Graphic User Interface giving the photographer four display modes
Weather resistance when used with a weather resistant lens
Advanced 16.3 megapixel X Trans II Sensor and EXR II Processor
With a start-up time of just 0.5 seconds, the XT1 also has super-fast auto focus. An AF speed of 0.08 seconds is achieved with Fujifilm's proprietary imaging area phase-detection. Headlining an electronic viewfinder (EVF) that is fast enough to be real-time at just 0.005 seconds lag and 10 times quicker than other digital cameras. The Graphic User Interface provides at-a glance viewing of your selected settings. Comprising a 2.36 dot resolution OLED display with magnification up to 0.77x.
There are four viewing modes, ensuring you see the best of your images as you shoot:
FULL
NORMAL
DUAL
PORTRAIT
The Fujifilm XT1's body construction is durable yet lightweight die-cast magnesium and the five mechanical dials on the top plate are textured aluminium. Your dial settings can be read clearly at a glance and the dials are arranged so that you don't even need to remove your eye from the viewfinder to change the function. The Fujifilm X-T1 is available as a body only or a kit with a 18-55mm lens.
Not only does the Fujifilm XT1 have a fast start up time at half a second, but the auto focus is super quick with built in phase detection and motion prediction achieving an AF result of only 0.8 seconds. The Fujifilm XT1 will shoot up to 8 frames per second continuously and only half a second interval between shots.
You can pre-order yours right here.