The Light Show
One of the most important and interesting aspects of an image for a photographer is light. A good photographer can use light to shape and transform images, to portray emotions, and to create stunning visual effects. The power of light in photography is covered extensively in a number of our courses and workshops, particularly our new Black and White Photography Course. With this in mind Photoion tutor Ion Paciu couldn't resist the opportunity to check out the Light Show at The Southbank Centre in London.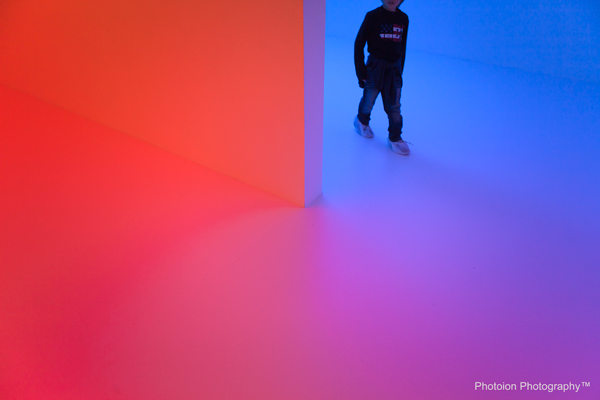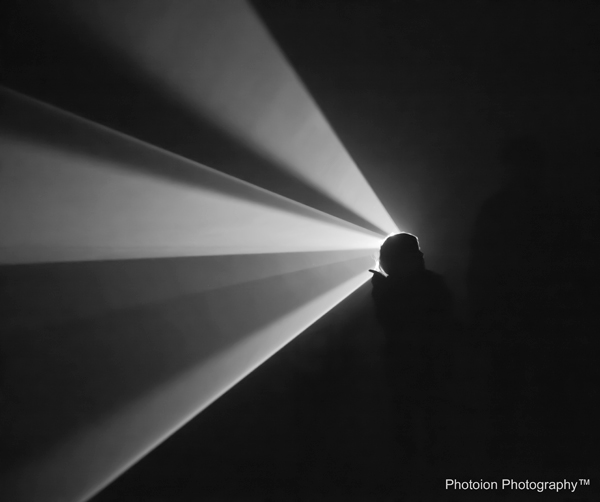 The Light Show is an exhibition at the Hayward Gallery in The Southbank Centre that is running until April 28. According to the centre's website the show: "brings together sculptures and artworks that use light in different ways. The exhibition showcases artworks created since the 1960s. Light is used to sculpt and shape space, creating evocative environments and sensory works that play tricks with the viewer's perception."
The show is brilliantly engaging and interactive, allowing visitors to move freely around the exhibit, even passing through some of the installations, soaking up the atmosphere and affecting the light as they cast their shadows through one of the many vivid coloured sections.
The exhibition aims to allow visitors to "experience light in all of its spatial and sensory forms"
Ion described the Light Show, with its bold colours and strobe lighting, as a tremendous experience. Of course his creative mind and photographer's eye kicked in once in the exhibition and he could not resist the opportunity to snap and share the shots that you see in the blog.
The light was very low in places which proved to be difficult when capturing the images, but the shapes and colours blended so wonderfully that it was worth taking up the challenge. The highlight of Ion's visit was the Strobe Dark Room, which featured the strobe lighting and water features used to create these stunning images.
We would highly recommend visiting the inspirational Light Show while you have a chance. If you do choose to go the centre recommends advance booking as the exhibition is proving incredibly popular. For same-day tickets please call 0844 847 9910 to check availability before you go.
If you would like to learn how to create fantastic images like the ones you see in this blog then we have a huge range of photography courses and workshops to get you started. Please visit our website by clicking HERE for more information. Don't forget we also have a great range of special offers and discounts currently available on courses throughout the next couple of months that can be seen HERE.