Central London South Bank Commemorative Mosaics
The great thing about a Photoion Photography Course is its free-form nature, meaning that you never know what surprises are in store. Our experienced tutors are not afraid to move from their course plan if they spot an opportunity to get the student's creative juices flowing.
Just this weekend, on day two of an advanced photography course, the group were passing by the South Bank Centre, beneath the high walk on London's South Bank, when tutor Ion Paciu noticed a selection of commemorative mosaics on the pavement.
South Bank Mosaics: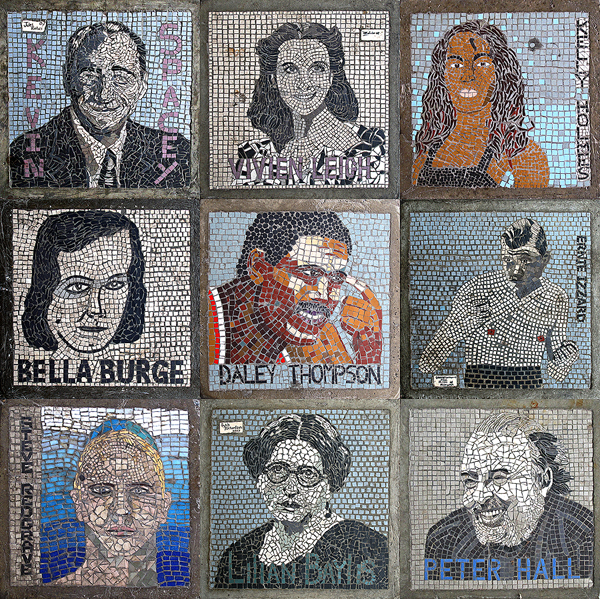 Bella Burge: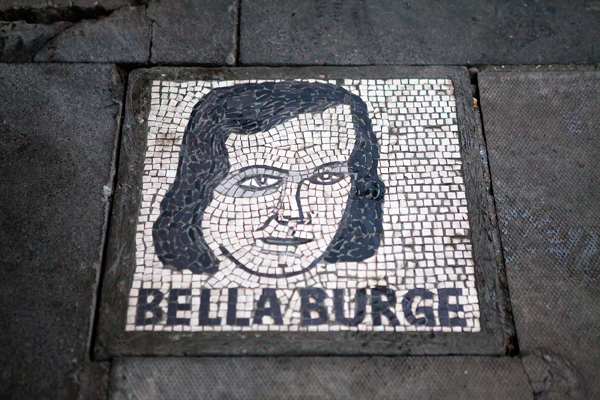 Hidden away at street level in one of the South Bank's darker corners, these lovingly crafted mosaics do not seem to be getting the attention they deserve. Never one to miss an opportunity to capture the moment, Ion and his students took the time to explore the mosaics through the camera lens, creating the images that you see in this blog.
Daley Thompson: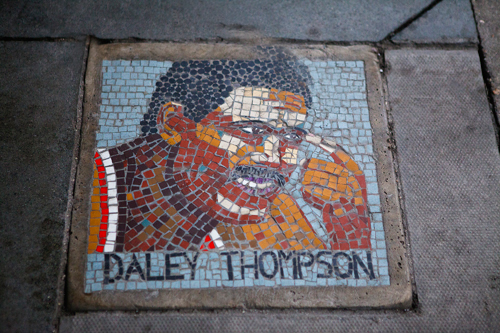 Ernie Izzard: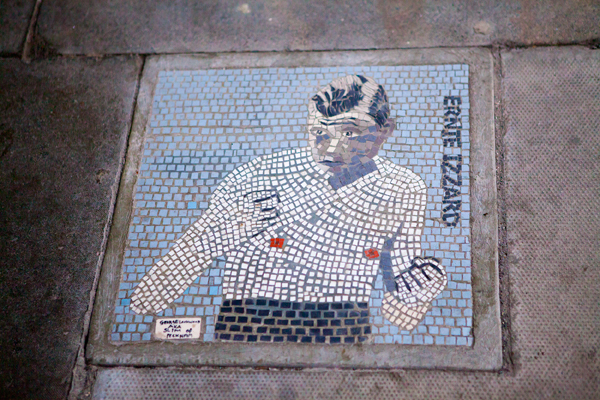 The mosaics, ten in total, cover a range of famous names, some far more familiar than others.  Some of the mosaics had been signed and were dated '07, but a number of the names were difficult to read so apologies if we have got them wrong.
Kevin Spacey: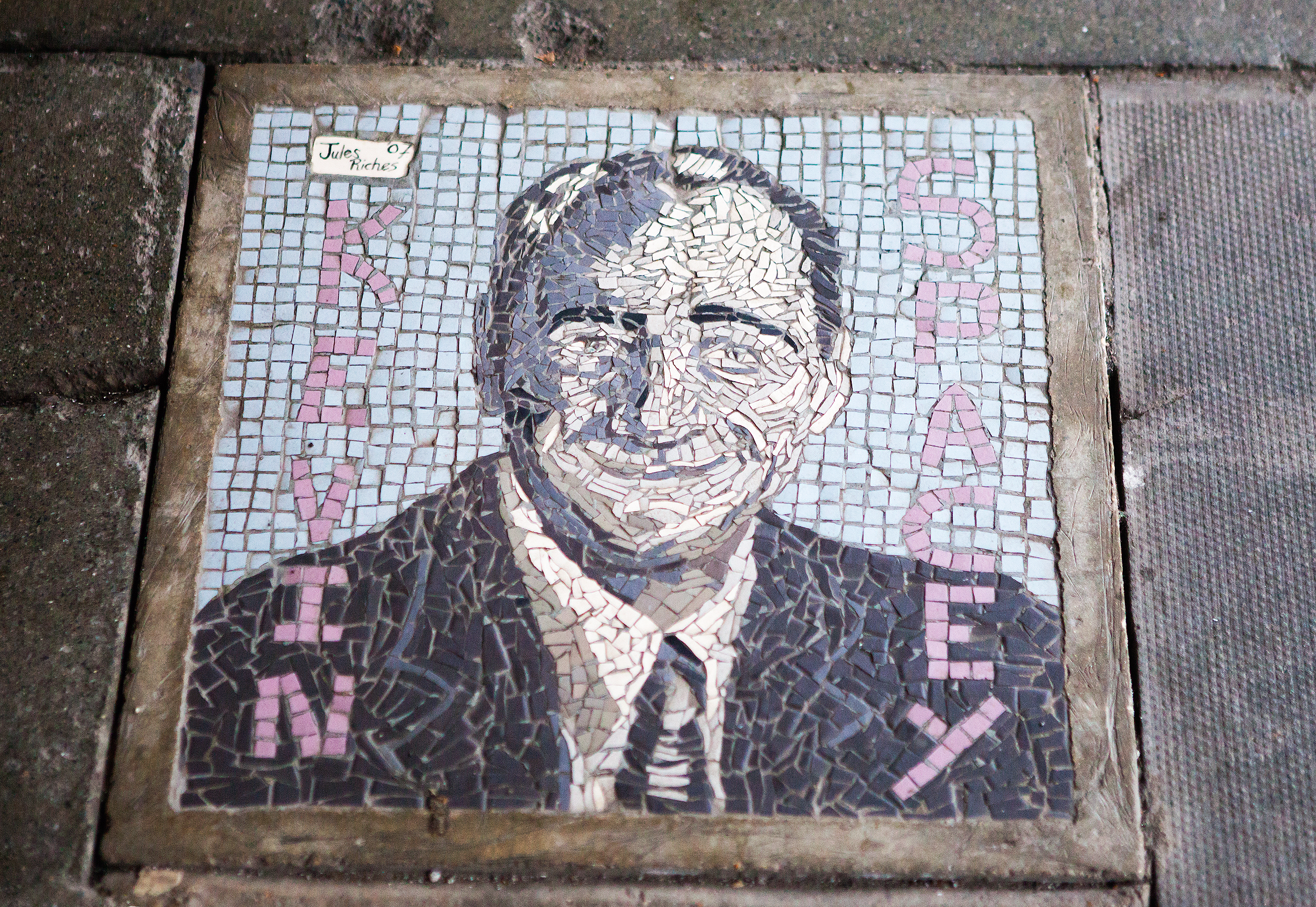 Kelly Holmes: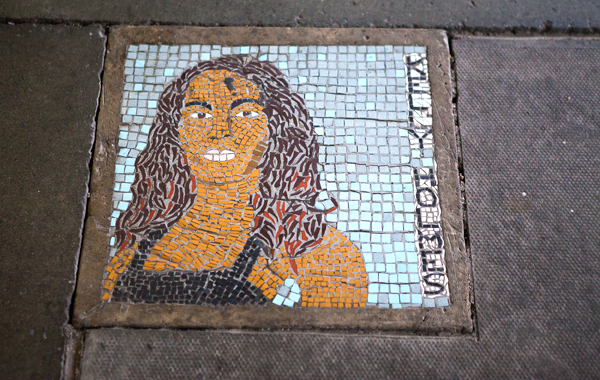 Eighteenth Century British writer and women's rights advocate Mary Wollstonecraft has the most eye-catching and elaborate of mosaics, however the unfortunate placement means that it is susceptible to rusty, sludgy drips from the high walk above. A shame as it is a beautiful piece of work.
Mary Wollstonecraft: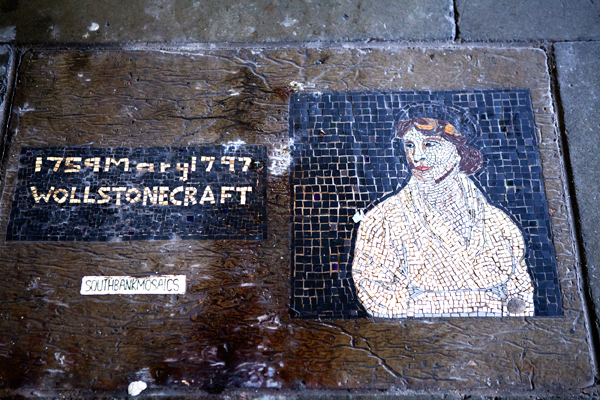 Lilian Baylis: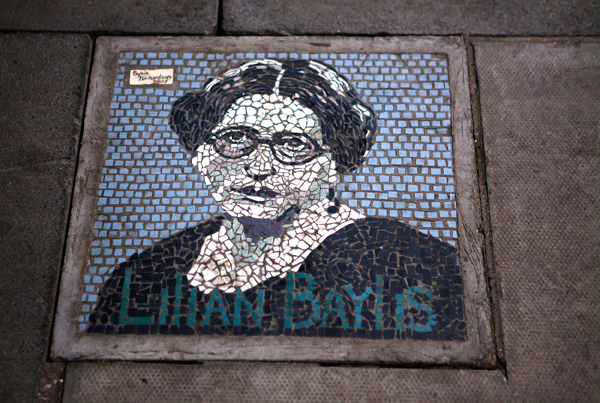 Our courses and workshops teach you to see the world through the eyes of a photographer, always on the look out for a great image or that perfect moment to capture. If you are interested in learning the skills required to create fantastic images and to set your imagination free, whether you are a complete beginner or a professional photographer, then please click HERE to view our huge range of courses.
Peter Hall: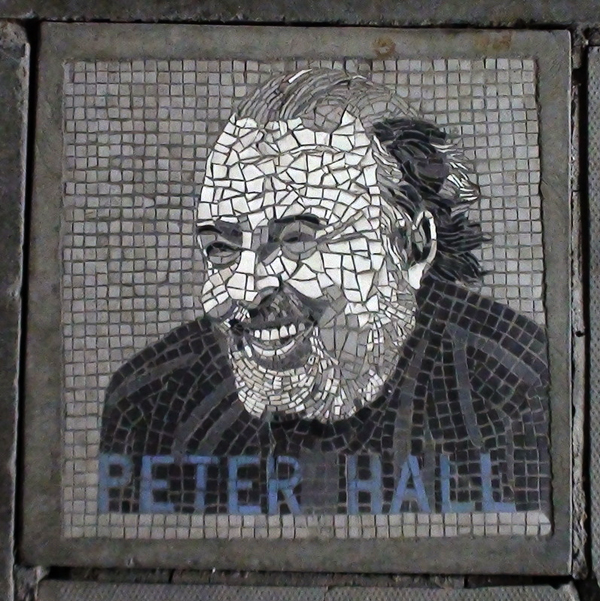 South Bank Mosaics: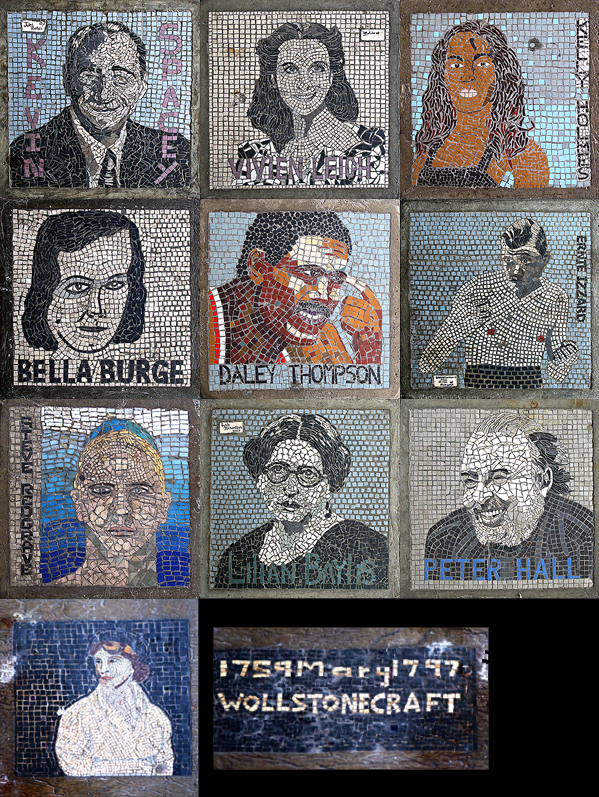 Vivien Leigh: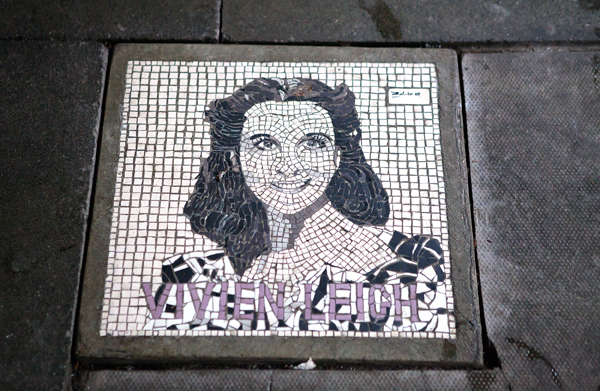 Steve Redgrave: