From time to time our tutor, Ion Paciu takes some time off from teaching so that he can get out and practice himself with the camera.
On this particular day, Ion was practising with his Speedlite, which is one of his favourite photography lighting tools. It was a rather cloudy and dark day, the type of weather that can be really tricky to photograph in because of the low, flat and dull lighting. So this served as the perfect opportunity for him to practice his Speedlite lighting techniques.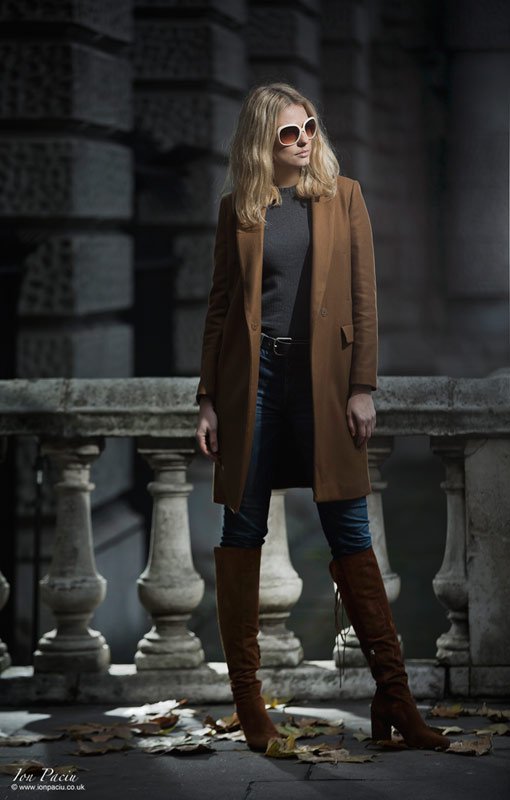 Ion and Aniko, a friend and model, went scouting for a good location and settled on Somerset House for its architecture.

 With the location chosen it was time to begin setting up for the photo shoot. The first thing to do was decide on the composition. The lighting you use on a shoot will be dictated by the scene's composition and outfits so it's important to do this first.
Speedlite
It can be difficult to set up a scene so that the lighting and composition complement one another when you haven't yet set up your lights, but over time you become better at visualising or imagining your lighting setup and knowing what works and what doesn't.
With the scene set up Ion begins to setup the key-light first and experiment with the exposure (the power of his flashguns / Speedlite) to get the best lighting possible. Key-light is really important in a lighting setup especially working with speedlites.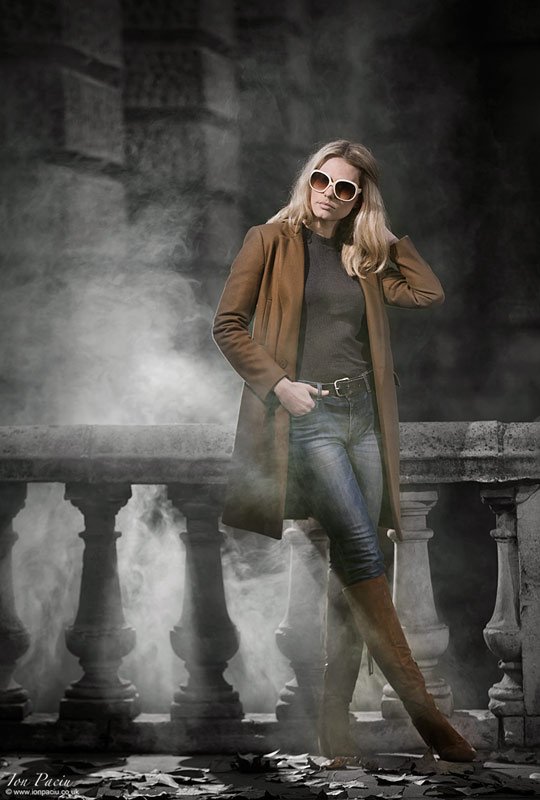 After taking some test images, and finishing with the key-light, Ion brings in a second light to better balance the image and illuminate some areas of the image that cannot be illuminated with the key-light. 

The results after adding the light are much better, but there is always room for improvement, and Ion looks to make a more complex and dramatic image. Ion adds more Speedlites, taking the time to position them in the right place in order to achieve the lighting he visualises. 

With the lighting sorted it is time to direct the model.
When posing a model, Ion always follows the same rule: keep it simple! Ion prefers simplicity in terms of pose and always says simple is better.

 With a few of test images taken, as well as some time spent adjusting positions and settings, Ion goes over everything one last time to see if there are any changes that need to be made.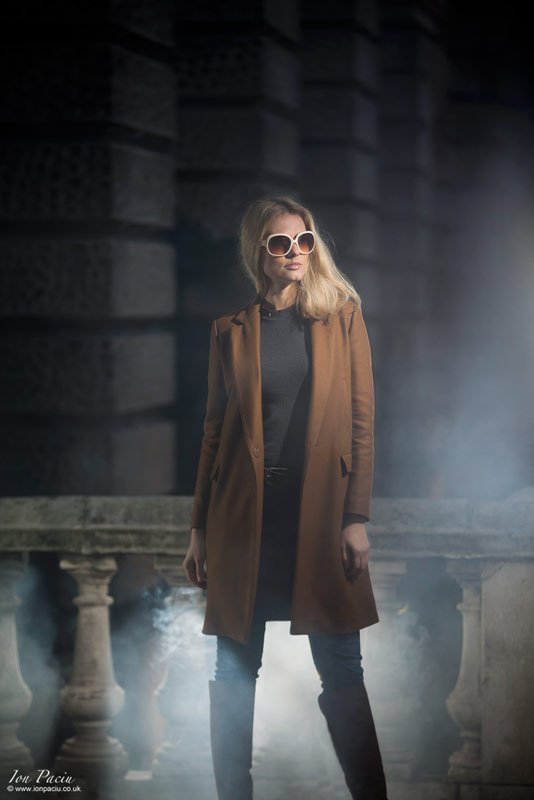 He and Aniko are both pleased so they capture the images they want and finish the session. Although happy with the results achieved in the camera, Ion is already thinking about the "final images" and what things can be adjusted in post production once he returns to his computer to finish the images.
The entire session took around 45 minutes and was a great way for Ion to relax and get away from his day-to-day tasks and practice his craft. All the things he learned during this session will be implemented into future Speedlite Photography workshops, as everything he learns as photographer is always passed along to our students to help them improve their craft.