One of our incredibly talented mentors Tatiana Zigar undertook a project that we HAD to share with you today.
Tatiana set out to capture a whole host of stories in, "The other side of the story" which is a series of black and white lifestyle portraits of people with different careers; Each image is accompanied by a short story which aims to reveal the people's dream jobs whilst very young while the images reflect their current jobs- so quite a difficult concept to grasp in just one image, but we think you'll agree that Tatiana has truly captured her subjects in the most imaginative, descriptive and powerful photos….
The other side of the story

Billy, The Shoe Man
Billy grew up on the street and didn't really have a dream job, in fact, no wait, he did-  he wanted to be the biggest drug dealer in the world! What an aspiration hey? He got arrested when he was 16 for selling drugs and soon realised that he needed to do something with his life that wasn't going to mean he spent the rest of it behind bars….or dead. So when he was bailed out, released and tagged by police he was asked to do some community work. Looking back, it's fair to say that Billy considered himself really lucky to get off with the leniency he did and so he decided not to squander it and look for a job. He soon found someone who gave him a chance and that was with the local shoe-man in the community. He is now really happy and he enjoys his job and his life very much and has put the dark days well and truly behind him.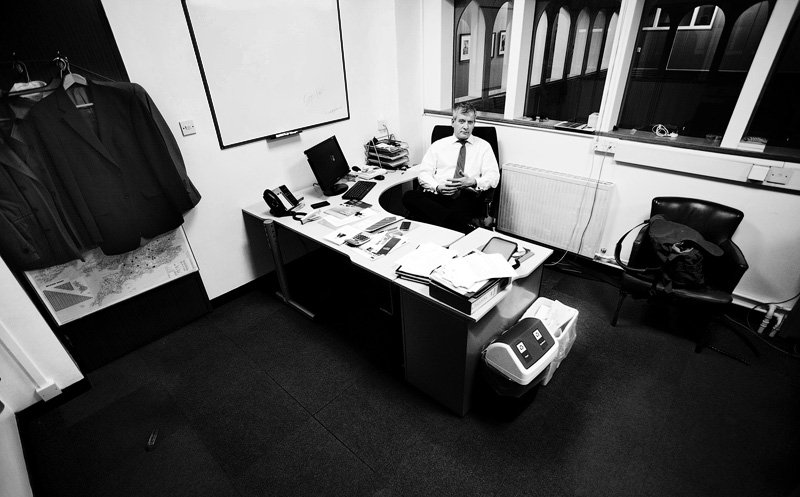 Matt, The Marketing Manager
"My dream job when I was a kid was to be an event organiser. Like many boys I wanted to emulate my father"- With his huge office and bit sweeping desk- it looks like he's achieved that dream doesn't it? He should be very proud of himself!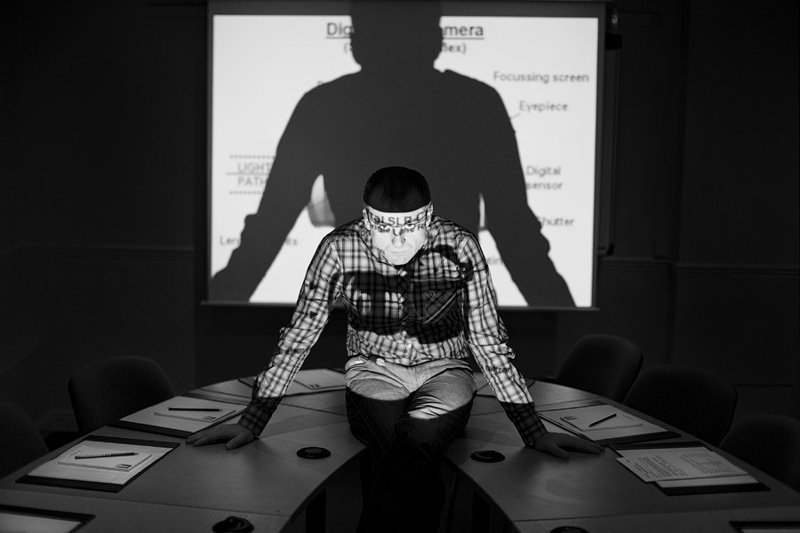 Ion, The Photography Teacher
"When I was a child I wanted to be a spaceship pilot. Being interested in unknown, I used to read a lot of astronomy books and spent a lot of time watching the sky and the stars; it was a beautiful dream." Now he captures images that are 'out of this world' (pun intended.)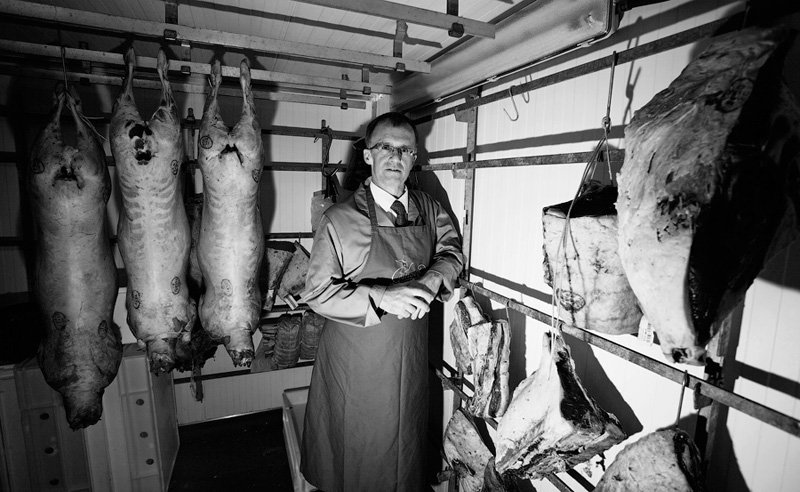 Martin, The Butcher
"As a school kid I wanted to do something in the food business like a chef in a large kitchen, but found that butchery was the way forward for me, 29 years later here I am." A true calling and an amazing commitment to his craft.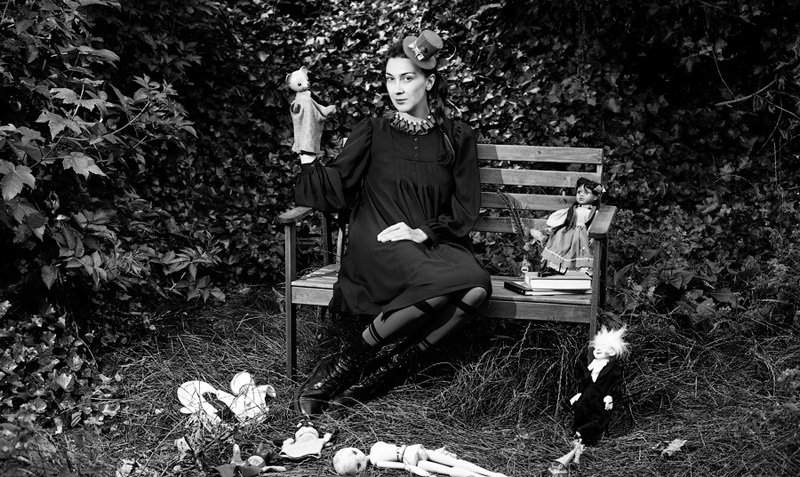 Monica, The Puppeteer and Artist
"What I wanted to be when I was a kid. hmmmm, lots of things to be honest. But most of all I wanted to be a doctor on a spaceship to cure all the aliens from their strange diseases. I think I watched to many Sci-Fi movies. I was a big fan of Sci-Fis." Being an artist means she can take her imagination to it furthest reaches, which, judging by what Monica wanted to do when she was little is pretty broad!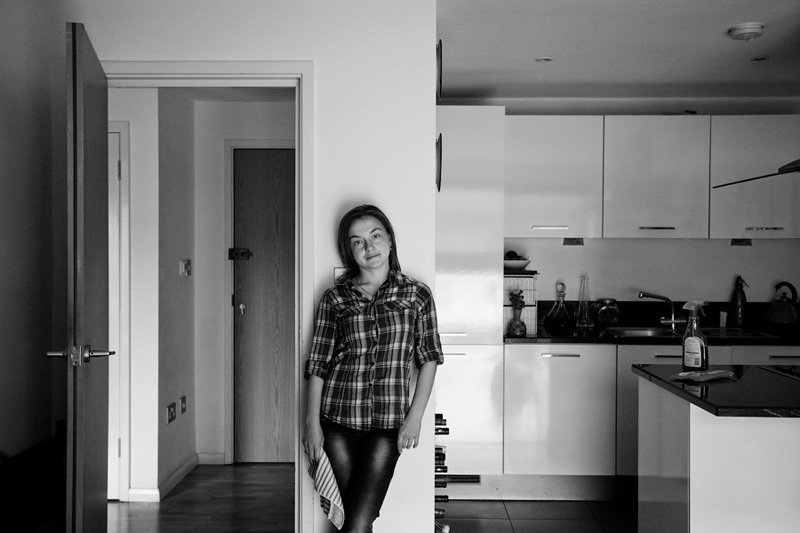 Viorica, The Cleaning Lady
"When I was very young I was dreaming to gain different skills and try lots of different jobs, anyway, very soon I became obsessed with becoming a doctor. This didn't happen yet I didn't give up yet and I still hope to study medicine soon. However, I am currently involved in cleaning and having so much in common with people's hygiene I consider it as a small step towards medicine." A very inspirational way of looking at things, Viorica will no doubt make it into her chosen career with that attitude!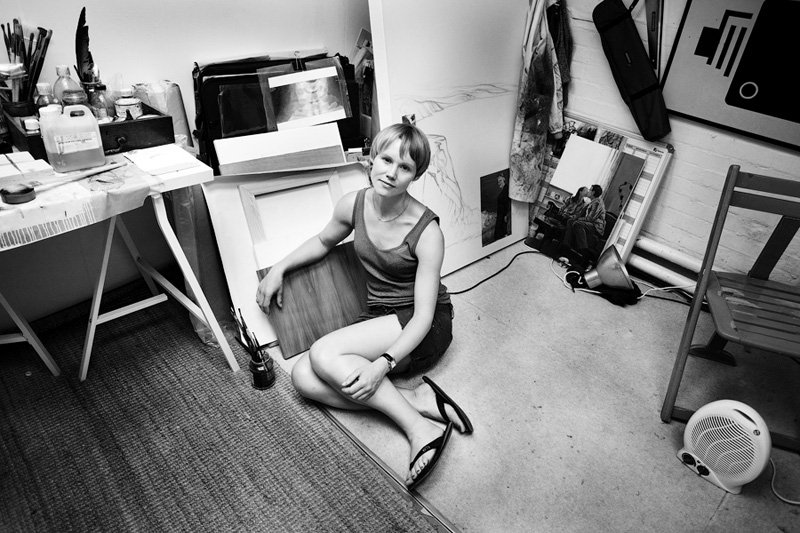 Imogen, The Painter
"At five, I wanted to be a librarian when I grew up, so I could spend my days quietly, finding answers and escaping into stories. At ten years' old I wanted to be a painter or designer, and art was my greatest passion. By 15 I gave up on dreams, but hadn't yet found anything to replace them."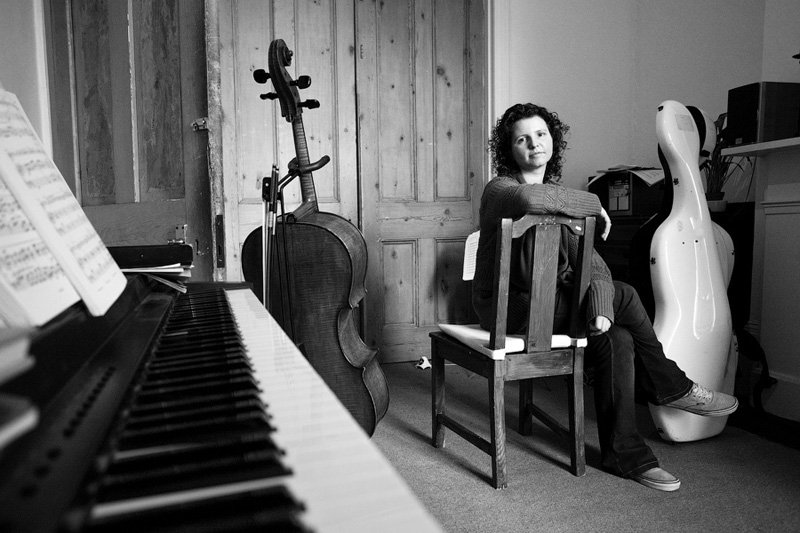 Sophie, The Cellist
"When I was a kid I wanted to be an actress. I acted enthusiastically in several school plays but repeatedly felt that the role I'd been given just wasn't quite right for me. Eventually it dawned on me that I was just not very good at acting." It doesn't hurt to be honest does it!?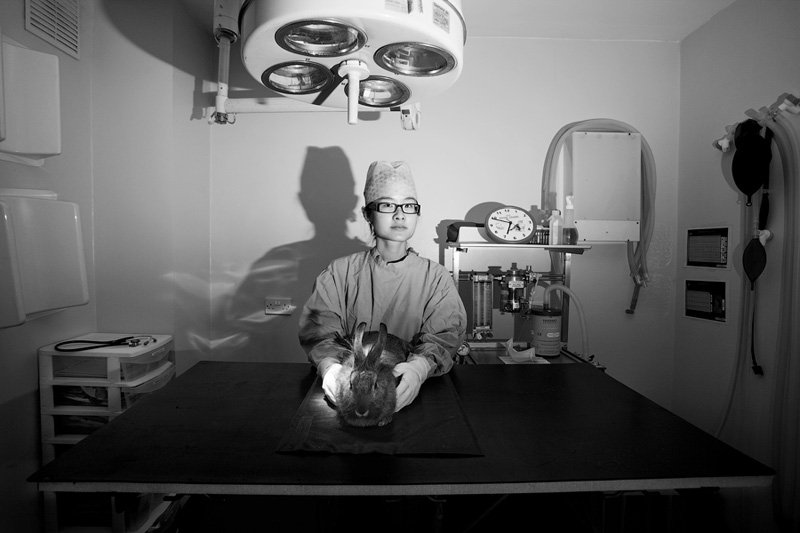 Nicola, The Veterinarian
"I've always wanted to be a vet. There's a saying that goes 'if you find a job that you enjoy, you'll never have to work another day in your life' and that is definitely true for me! It's a great feeling when you can make animals better. Getting to meet a wide variety of different people is also a great part of this job – as they say, every pet comes attached to an owner!"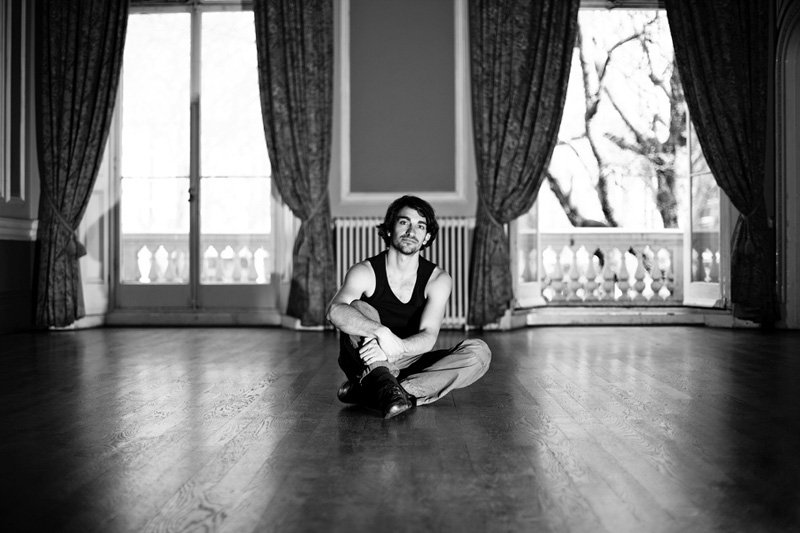 Joseph, The Dance Teacher
"When I was a child I dreamed of playing basketball for the NBA and working at Mac Donalds. That way I was playing my favourite sport and was also able to eat, for free, my favourite food at that time too!"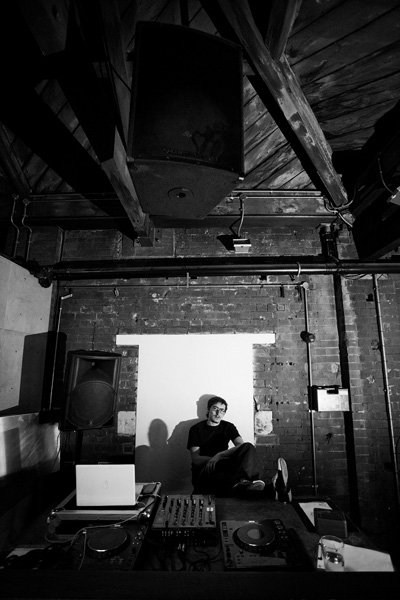 Pablo, The Tango DJ
"My Grandfather was so strict to my mother that she always said that she wanted to give me all the freedom as possible since I was a child. She always said freedom was the most important thing in life and also she said that I should use it as much I can because she couldn't have it and she missed it.  I wanted to be a backpacker when I was older, then I left my country when I was 20 years old. I was travelling around the world for the last 8 years working with my passion that is the Tango and the music trying to bring it around the world."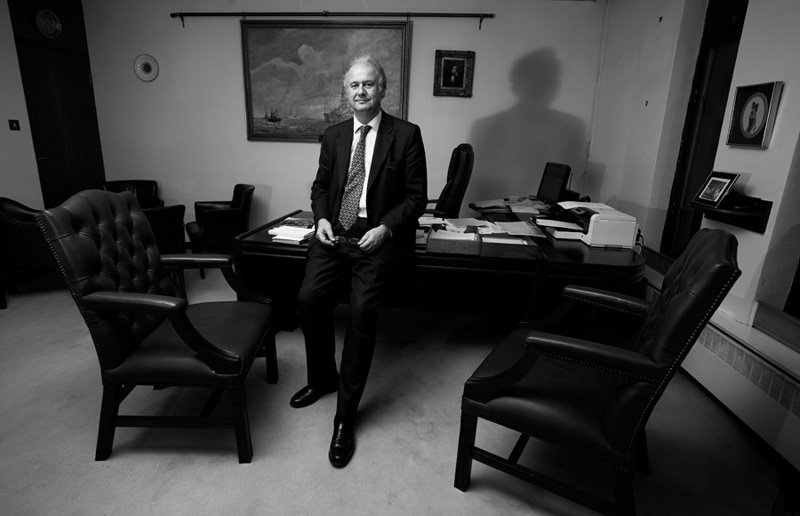 Simon, The CEO
When he was young he wanted to be a farmer!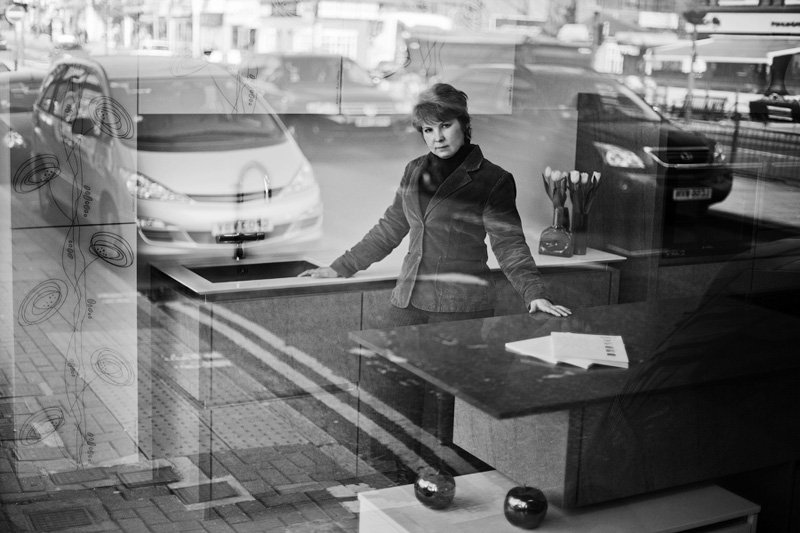 Victoria, The Interior Designer (kitchen design)
"I was born in Arkhangelsk and at the age of five my parents took me to Sochi for summer holiday. As a girl from a "fruitless" northern part of Russia during Soviet times I was amazed with the market and proudly announced that I will become a sales person at the market. As teenager I dreamt to work in the aviation/space industry and completed my education as an aircraft engineer. Since I've moved to London I run an Interior Design Studio – AXAS Interiors with my partner."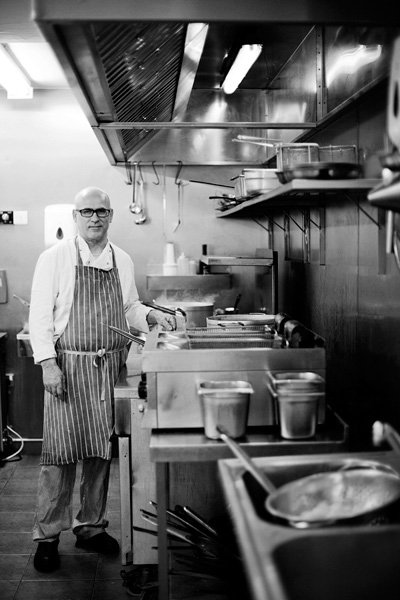 Antonio, The Chef
When he was little he wanted to be a Builder!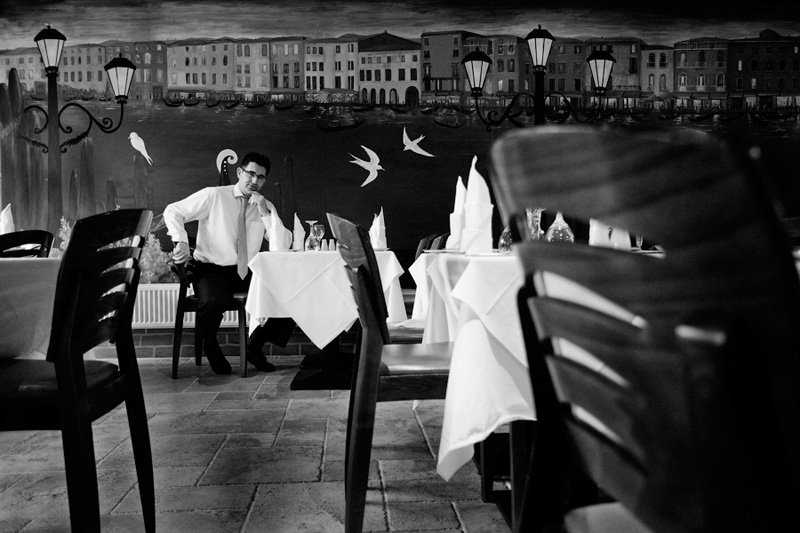 Manuel, The Restaurant Manager
"I was born in a very small village in Portugal and like most teenagers my dreams was to became football player but I realised that I haven' t got those kind of skills. When I moved to a bigger city I started my first job in a coffee shop, it was ok but not enough for my ambitions because I was always looking for better options to improve myself. So I took a course to became a chef. I tried but still didn't like it, not my style at all , so after that decided to be a waiter I felt much better and I came to London. 12 years hard work, lots of experience working with all kind of people made me feel better and happier so now I can truly say it was worth it because at the moment i'm part of industry ZIA TERESA in Hatch End."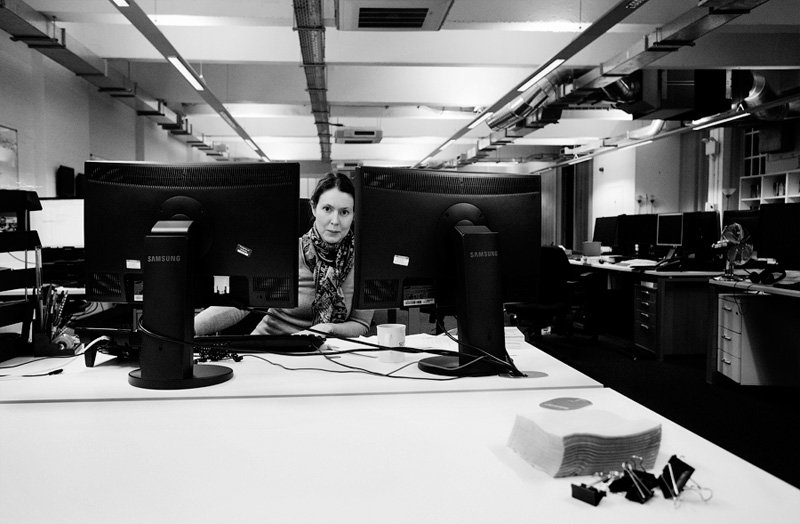 Zoe, The Operations Manager
"When I was a very young kid I wanted to be a ballerina, which I think is quite common! By the time I was about 12, and discovered that I was not any good at ballet, I wanted to be a professional mathematician. Now I am Operations Manager at Softwire, a bespoke software development and consultancy house."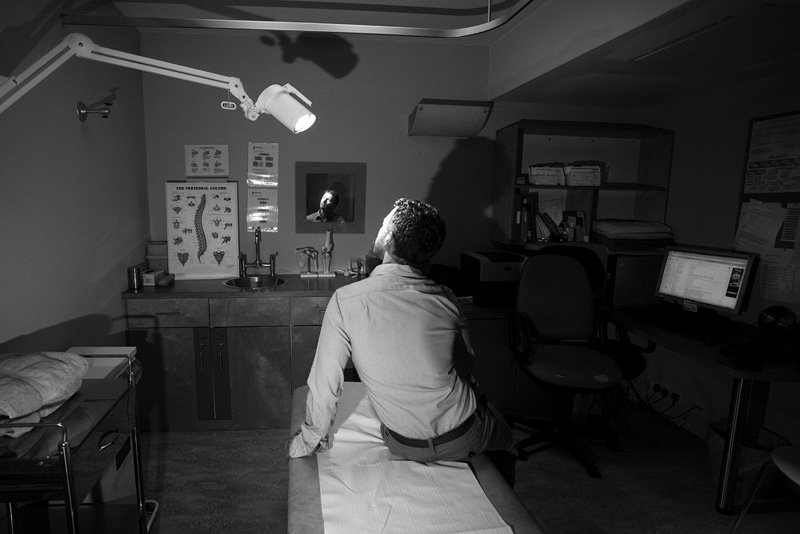 Euan, The Herbal Doctor
"When I was young I wanted to be a lawyer with a black gown and wig. I think I was attracted by the theatrics! In fact, I did qualify as a lawyer and worked for 7 years as a litigator before changing my career to work in medicine. The white coat and stethescope is a fair trade for a wig and gown…"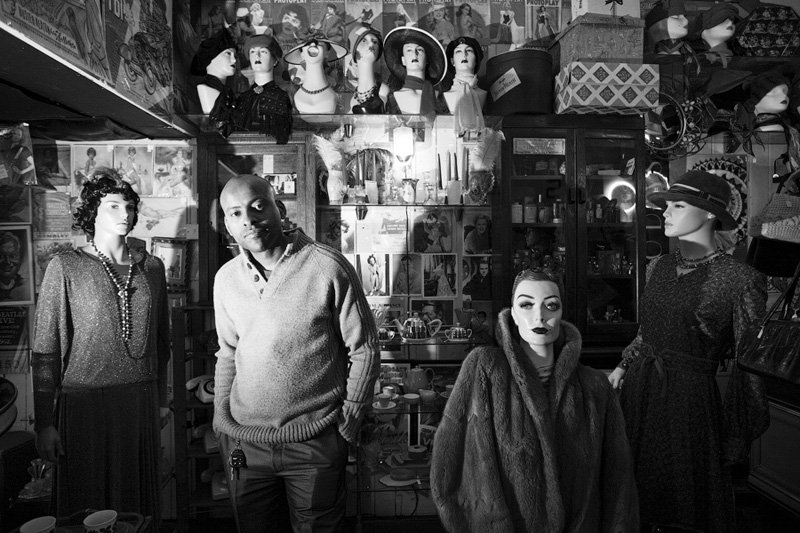 Lee, The Vintage Shop Owner
"When I was a kid I used to love my sports. I would be out all day over the weekends from morning to evening. (This is when it was safe to go out on your own. "The good old days"). My dream job when I was a kid was to become a footballer or just a good job that would pay well."