Here at the Photoion Photography School we know it's paramount to adapt or die, so we pride ourselves on fully embracing the rapid changes in technology. The appearance of smartphone photography allows people to interact with the surroundings in different and exciting ways (like never before). Smartphone technology implies more freedom and means that almost anyone can now take good photographs without carrying around a big camera and additional equipment. So we've introduced a new workshop, for smartphone photographers and to inspire you, we asked two of our smartphone photography experts, Tatiana Zigar and Ion Paciu to give their advice and tips for anyone considering mobile phone photography.
So, what do we love about this particular method of capturing photographs?
Tatiana: I shoot with an iPhone 4s and I love it because it's like having a big bunch of photo cameras and also a variety of editing options in my palm!
Street winterscape by Tatiana Zigar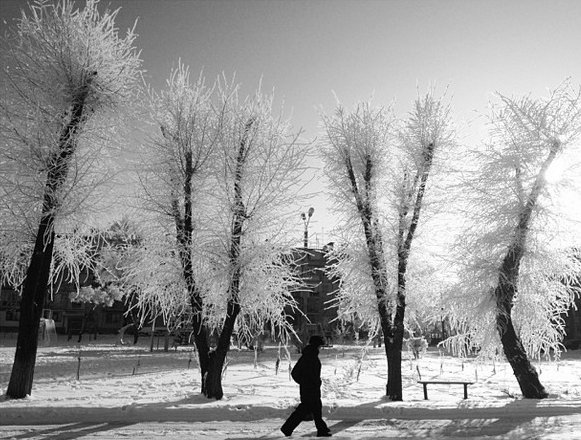 Smartphone mobile photography is versatile and the existing apps are mostly free or very cheap; They are quite intuitive and easy to use. This makes things much more simple for photographers and empowers them to express their personal, visual conversations much faster than before. Capturing images with a DSLR or a mobile phone makes a difference to photographers in terms of logistics and the technological difference is, just a matter of capability of course!  Our master photographer Ion Paciu says, "I seek, "see", compose and record in the same way with both."
Ion: The smartphone is much more than just a little tiny camera inside a cell phone. First, it is fast! Photography in the past was slow, photographers have to wait for so long to see the results. Now they're becoming faster and faster! Look at the difference between the iPhone 3Gs and iPhone 4s…..impressive.
Close-up of a flower by Ion Paciu (iPhone 4s)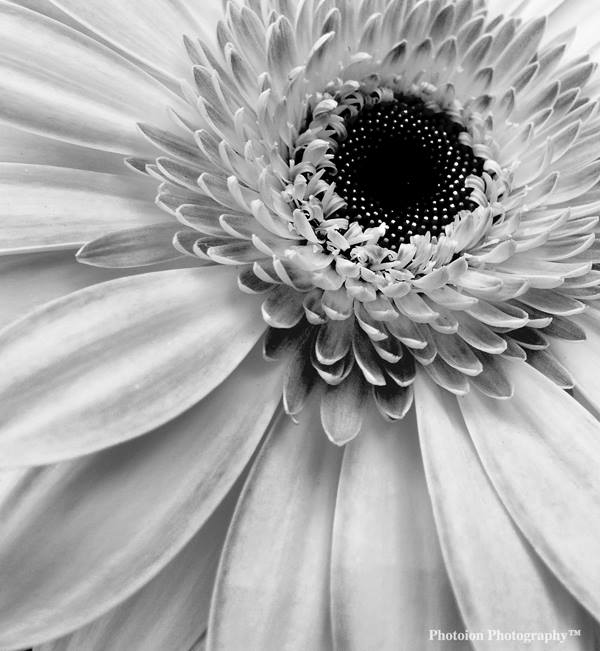 Back in 19th century, photographers were carrying massive pieces of equipment to get one photograph exposed. See below Carleton E. Watkins (1829 – 1916) driving his (and the first) mobile darkroom in the world. This was a very long time ago, about 50 years prior to Ansel Adams! Nowadays, we can take hundreds of photographs with just a 200 gram device, move quickly to editing and then sharing. In a minute your photograph is with your friends all over the world!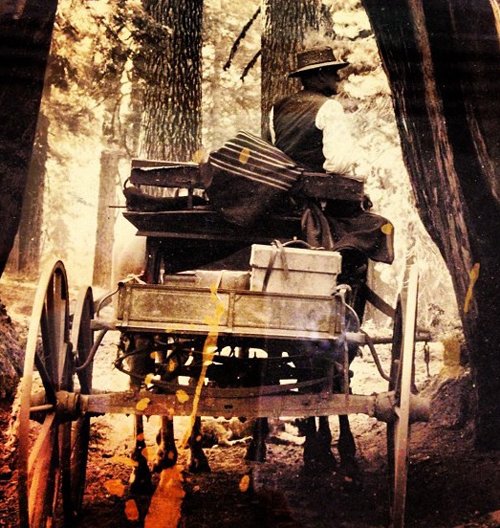 "Taking pictures on a mobile phone is like having a hundred different cameras and a photo editing suite in my hand," says Ion Paciu. This is the beginning of the photographic technological revolution and I am so curious to follow this exciting journey.
What's coming tomorrow? How did you get into smartphone photography?
Tatiana: My photography started some time ago when I began using an old Russian analog camera Zenit for art projects. Then I moved onto digital but I also had to start learning how to edit my images first in the dark room then on my computer. Some time ago, I bought my first smartphone, an iPhone 4s and soon I discovered the power of mobile phone photography; and then the apps and instagram; since then my entire life has changed.
Tunnel image from the car by Tatiana Zigar (iPhone 4s)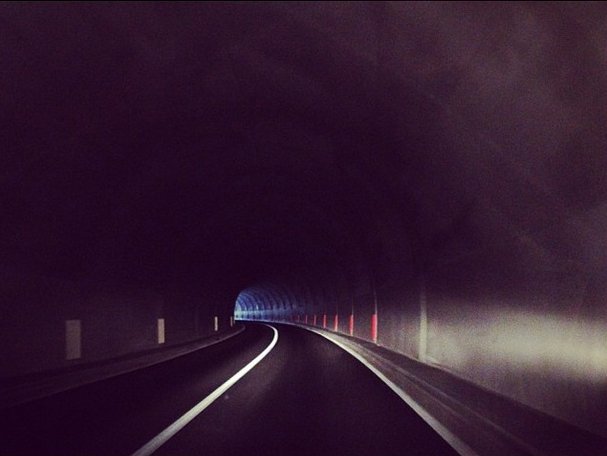 Ion: My earliest smartphone was a Nokia 5800 XpressMusic Media Bar. This early smartphone had a very primitive camera but it did actually open my eyes, it was a big thing at that time. Subsequently I purchased the iPhone 3Gs; a huge step in mobile phone photography. I was reluctant at the beginning, but very soon I realised how powerful this tool is, as it enabled me to snap a shot and send it to my friends immediately. Nowadays this technology is everywhere, it's become second nature. Facebook, Instagram, Pinterest, twitter, etc. Snap, touch, edit, share, like! Walking and breathing!
Railway tracks image by Ion Paciu (iPhone 4s)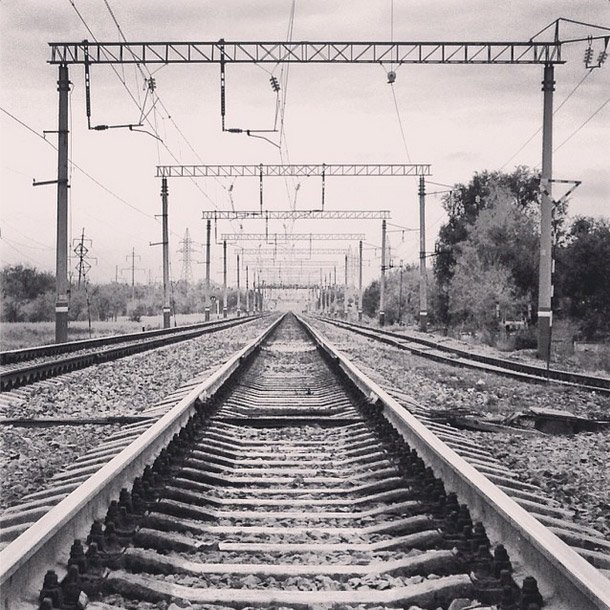 Do you think anyone can take great images on a mobile device?
Ion: I'll speak for the both of us here and say, yes! The "rules" are the same no matter what camera you have but you first need to get to know your equipment, it's characteristics, features and limitations. Composition and lighting are always the same story.
Whilst I'm teaching my students are always asking me: what is the best camera to buy? I then show them 2 pictures (see below) and I ask them to choose the camera (I don't obviously reveal the camera before they answer):
mobile phone iPhone 4s image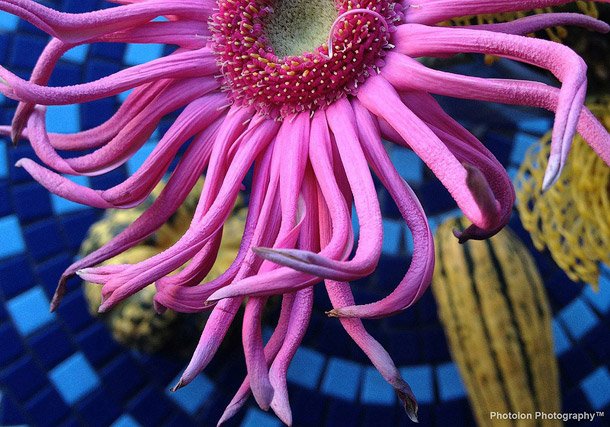 DSLR camera 5D MarkIII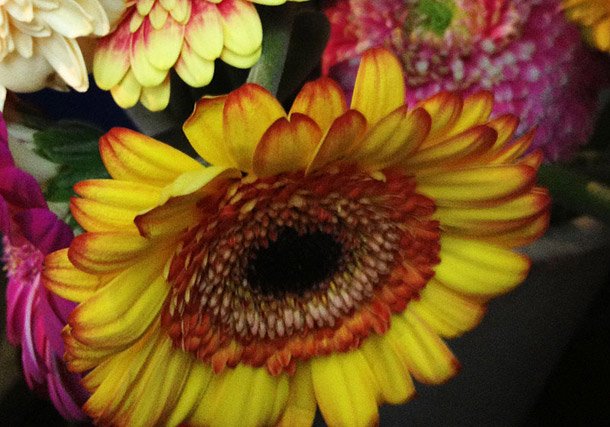 So, what's the best camera to have?! Well, that's the secret – there is no 'best camera.' It's all about learning, using your eyes, "seeing", discovering and developing a personal distinctive photography style.
What software do you use to edit your images?
Tatiana: we use different types of apps and sometimes we even edit the images on the computer, in the same manner as those coming from my DSLR. But my favourite online app is Instagram and (it's associated apps), it's not only an app, it's a magic and capable tool.
Are there limitations to using smartphone and mobile device cameras?
Tatiana: Let's face it, yes and no! With smartphone cameras you can struggle in a low light environment and in some other situations. Their tiny little sensors can produce noise (grainy images) when light fades. So, take my advice and stay in and make the most of natural daylight. There are some other challenges and limitations depending on the subject and framing so it's good to learn what you can and  can't do, where is the limit of your smartphone camera.
Ferry to Italy by Tatiana Zigar (iPhone 4s)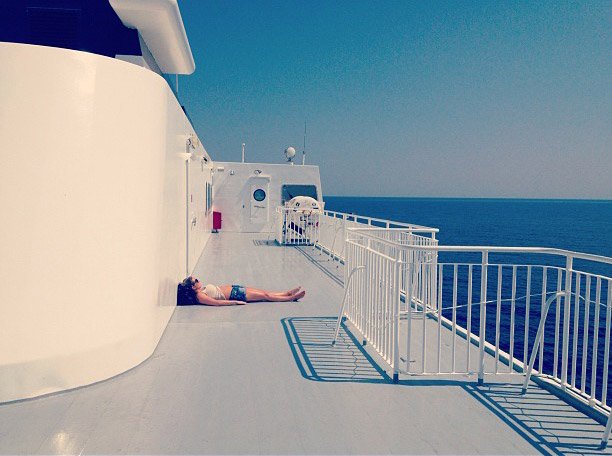 Can a smartphone become your tool in your job?
Ion: I don't know where technology will take us, for the moment I rely on my Canon 5D Mark II when doing a job but…… .the future is unknown and we have been amazed many times, so we will see!
Do you have any tips for future students at your photography school?
Ion: Well, There are some key tips that I can give to any future smartphone users:
Light! – this is key factor and everyone should take their time to study light; their is no "good light" or "bad light", there is light and no light!
Framing – (composition) great care needs to be taken when composing a photograph because the mobile devices and generally compact cameras can be tricky; they show a particular framing on
the screen while composing but your photograph is different after it's exposed! Step back a little and crop afterwards if necessary.
Stability – the smartphones are light, which is good but this aspect can also create challenges in terms of achieving a sharp image, spending on the levels of light. So please be careful when exposing, use patience, hold your breath, keep your hands steady and press the shutter carefully. Check the images carefully by zooming in fully and look at the edges across the entire photograph.
Tatiana: Remember, smartphone / mobile phone photography is not just click and snap. A good photograph requires specific elements to be appealing and aesthetically pleasant. No matter what camera you have you will still have to apply and break the same rules!
Nightscape taken by Tatiana Zigar (iPhone 4s)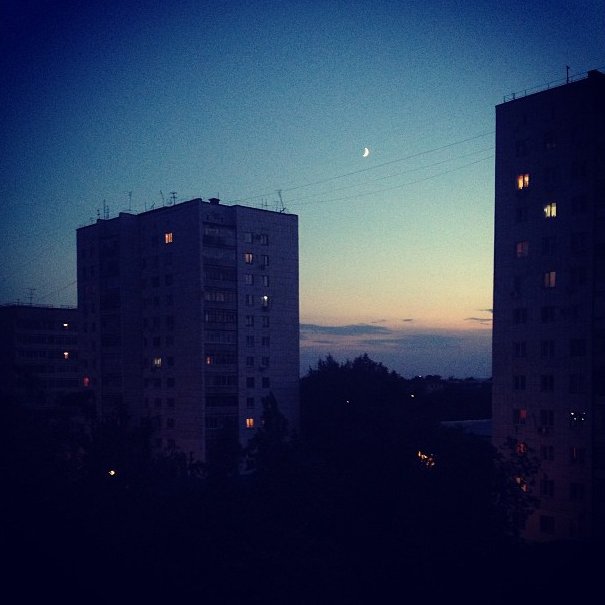 Street scene by Tatiana Zigar (iPhone 4s)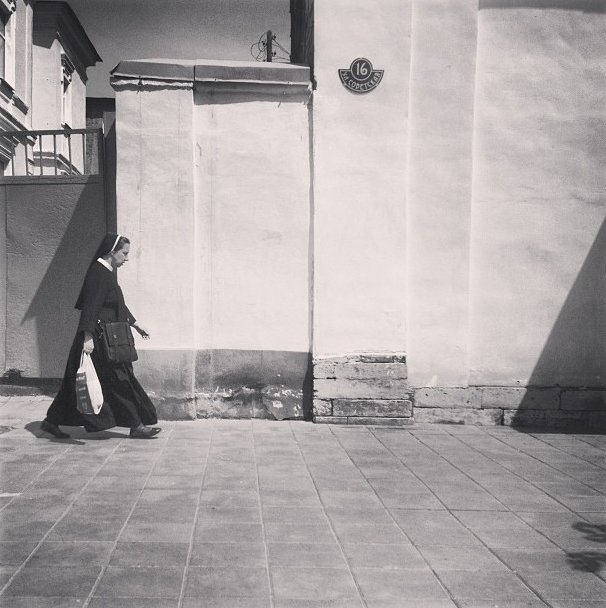 Architectural image by Ion Paciu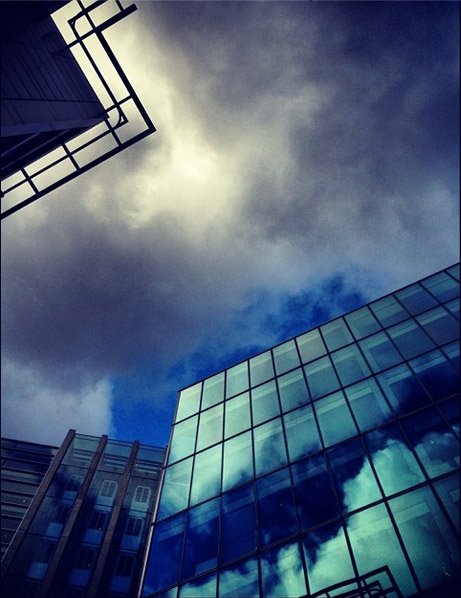 Sunset in Gatwick by Tatiana Zigar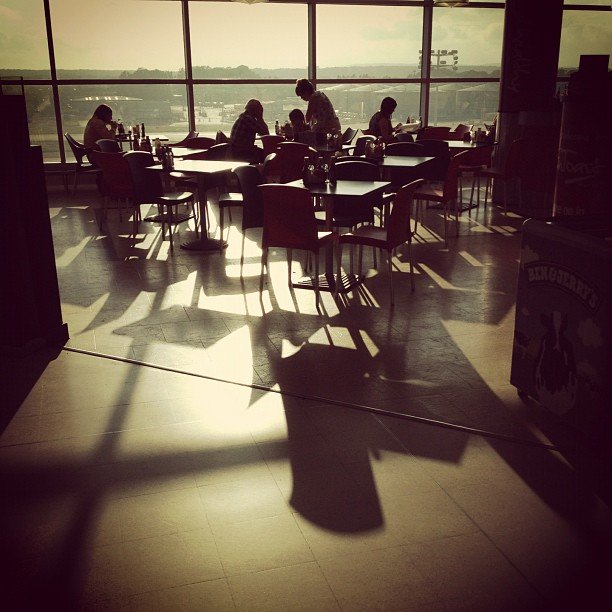 If you want to know any more about these fantastic photographers why not follow them on Instagram?