Hello Photoion students and photography fans and welcome to another instalment in our Masters of Photography series, where we look at the life and work of some of the greatest photographers who have shaped the craft.
In today's blog, we will be looking at the life and work of Roger Fenton, one of the first war photographers and a pioneer of the medium.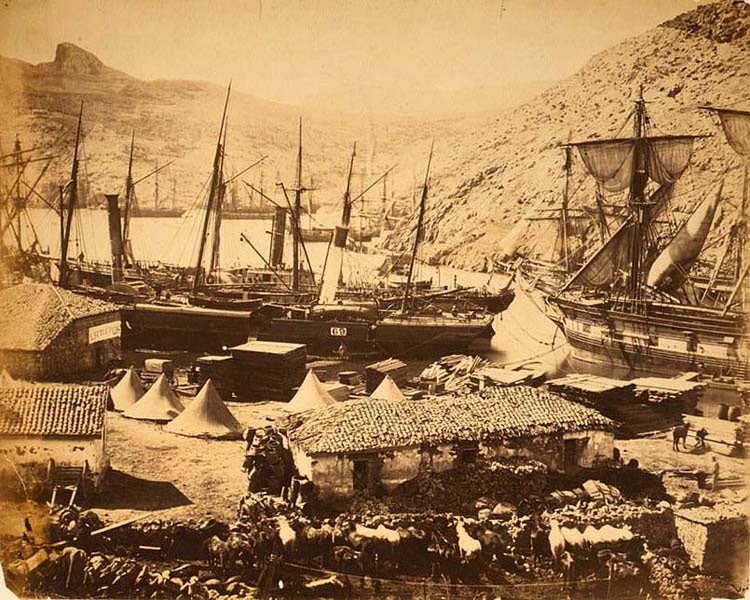 Roger Fenton
Fenton showed an interest in the arts from an early age, studying a Bachelor of Arts degree in the University of Oxford and painting for many years whilst a barrister before becoming interested in photography in 1851 when visiting the Great Exhibition, a world fair held in London's Hyde Park.
Within a year of this event, Fenton had his own images exhibited as part of the Society of Arts. Shortly after that Fenton founded the Photography Society, which later came to be known as the Royal Photographic Society.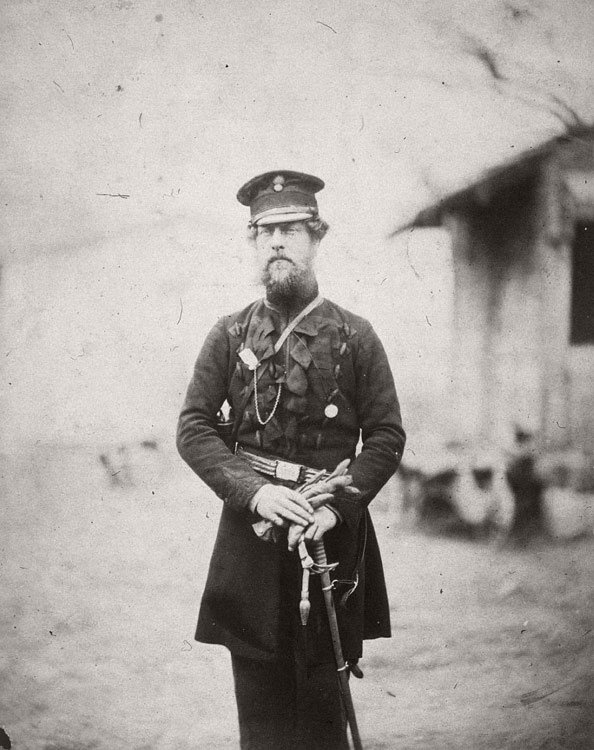 However, despite founding one of the world's oldest photography societies, what Fenton is perhaps best known for is his work during the Crimean War.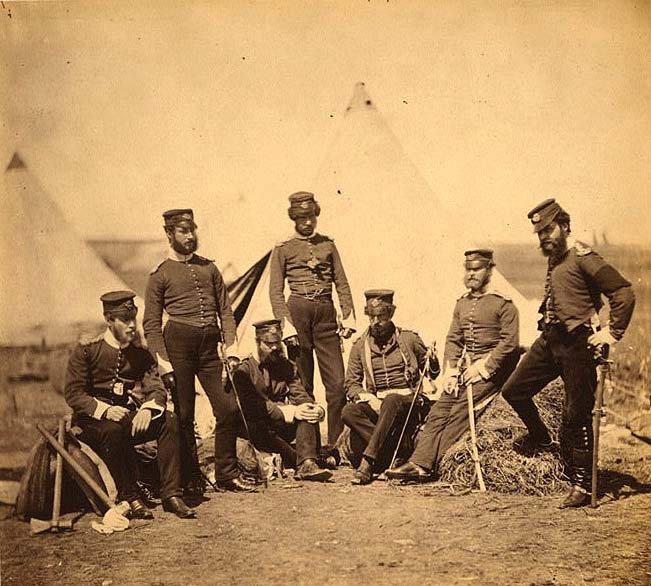 The Crimean War was one of the first "modern" wars which was extensively documented and photographed and Fenton was urged to document the war effort as a way to offset the war's unpopularity with the public.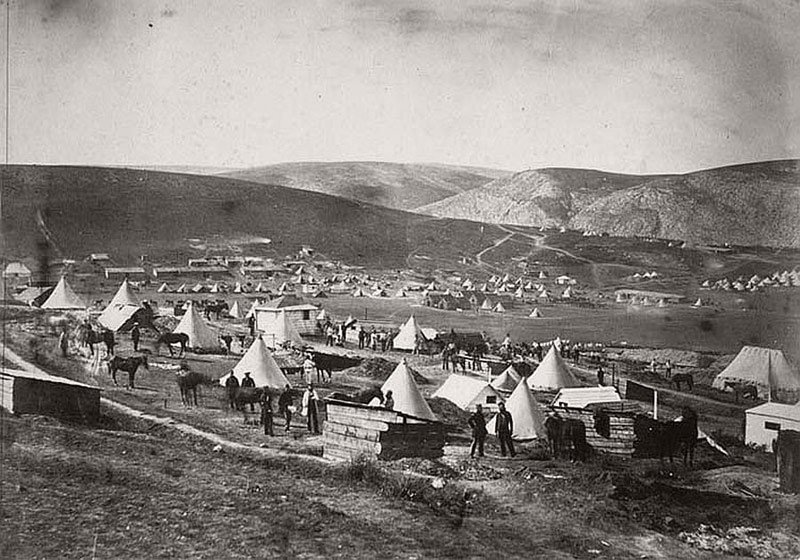 Camera equipment at the time meant that Fenton was really able to capture images of stationary subjects. Fenton avoided images of the dead as it would not be well received at home, and instead focused on images of the landscape. One of the most well-known images taken during this time is the Valley of the Shadow of Death images. Two images exist showing different numbers of cannon balls on the road. It is unknown which image came first or whether Fenton personally staged the image.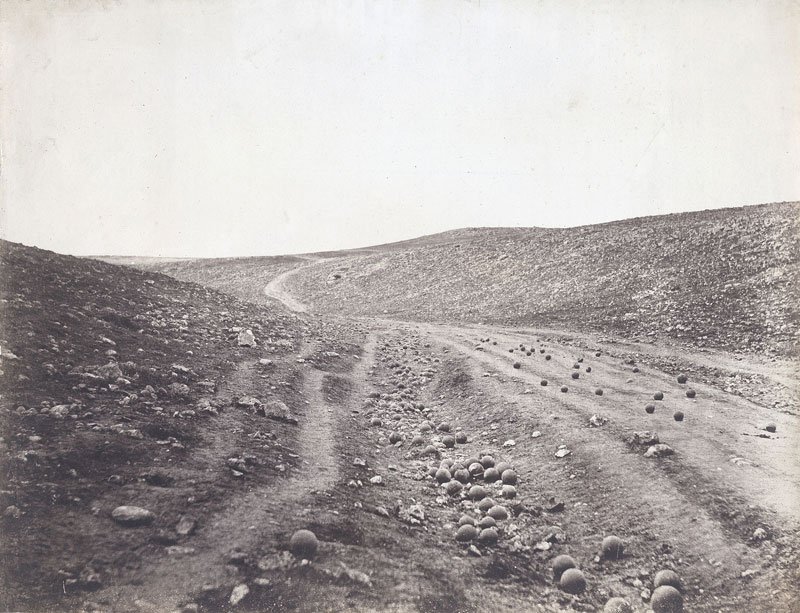 During the course of his time documenting the war, Fenton captured over 300 usable images, but they came with a heavy cost. Fenton broke several ribs during a fall, suffered from cholera, and also suffered from depression at the horrors he had witnessed. When he returned from the war, sales of his images were not as good as he had expected, and the increasing accessibility of photography meant that there were many making quick money with portraiture.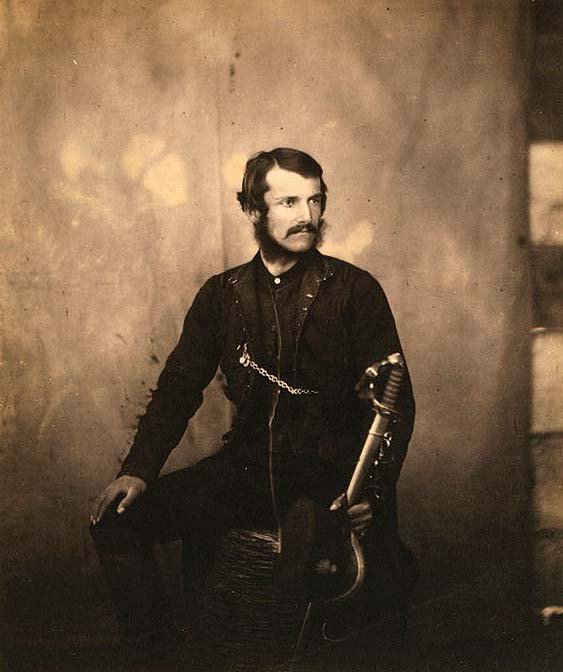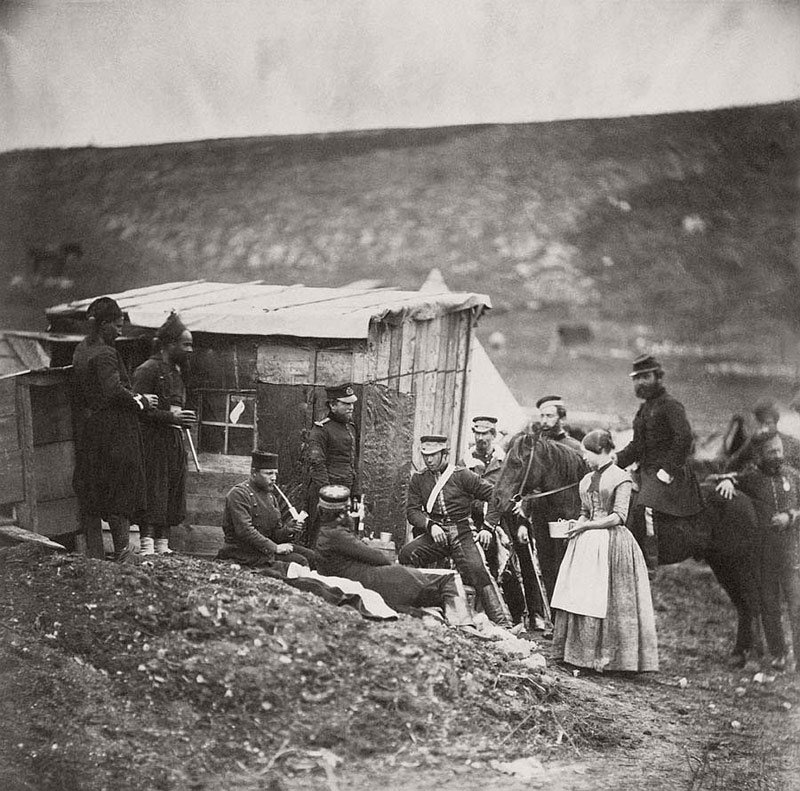 This eventually led to Fenton giving up photography, selling his equipment, and becoming a barrister once more.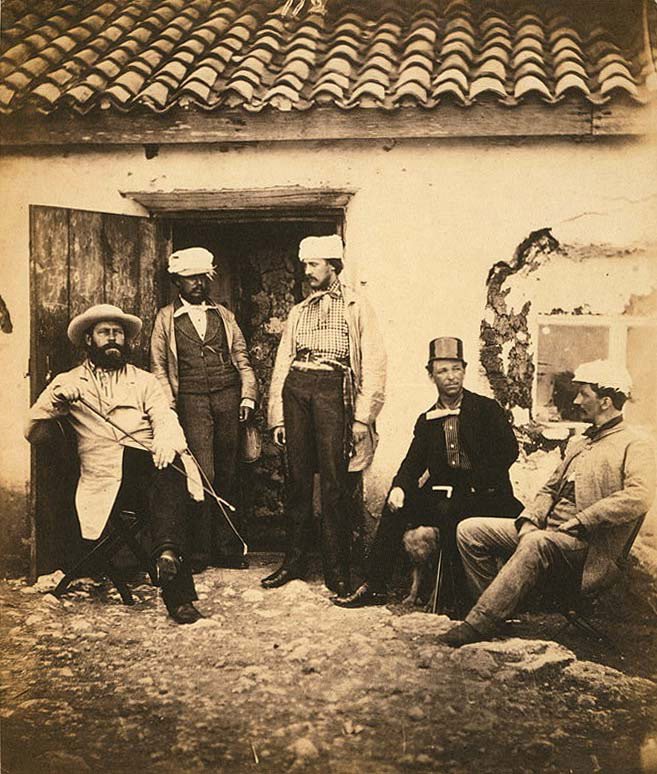 Despite his feelings towards photography in the latter years of his life, Fenton was still able to contribute greatly to the medium and set a trend for war photography that would continue for many years.