World class Zeiss Otus 85mm f/1.4 to be launched at Photokina
Professional photographers salivated when the Zeiss Otus 55mm was launched late last year, and they seem to be just as excited about the prospect of getting their hands on the German lens manufacturer's new 85mm offering.
Due to be officially unveiled at Photokina in Cologne this month, the 85mm f/1.4 takes over where its smaller sibling left off and promises even greater results, if that is even possible.
The 55mm was rightly proclaimed to be one of best prime lenses in the world, if not the best, but Zeiss states that its new version offers even crisper detail.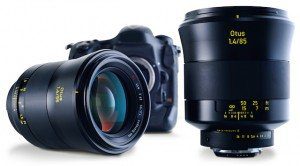 The few lucky photographers that have been given the privilege of being able to use it prior to its release date certainly back that claim up, with many saying that it produces a level of detail that its rivals just cannot match.
As you would expect from any lens in Carl Zeiss's range, the build quality is exceptional. This has a body that really is built to last, but it is quite large and heavy. Design wise, it is very similar to the 55mm and is actually a little shorter in length. However, it is reassuringly chunky and weighs in at 2.65lbs more than its main competitor, the Canon EF 85mm f1.2L II USM.
Manufactured with 11 lens elements in nine groups, it has five elements that are made out of what Zeiss likes to call "special glass" as well as one aspheric element. These mean that unlike many similar models, it produces images that do not lose sharpness close to the corners of the frame.
Available with Nikon F and Canon EF mounts, the lens will be of particular appeal to wildlife photographers, but it is equally capable in a portrait studio and can also be used to shoot distant landscapes in incredible detail.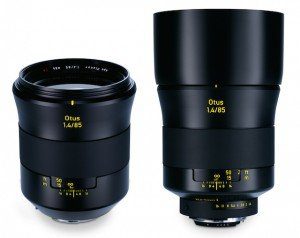 The lack of a zoom and the fact that it does not offer automatic focusing may put many sports photographers off, but we're quietly confident that they can take some brilliant shots with it providing they can get their positioning correct.
While manual focusing may seem like a scary prospect to those that have learned their trade using AF, it should not be an issue in reality. Zeiss has called the system used "Freedom to Focus" and there is certainly many advantages to working by eye. The 88mm has an easy to use 261 degree rotation making fine tuning a doddle.
No UK pricing has been announced as yet, but judging by the $4,490 US tag that has been confirmed, it is likely to cost in the region of £2,700, meaning it is really only be aimed that the most serious of snappers.