What is the Photography Holiday in Montenegro?
Dear Photography Lovers,
We've got something very exciting to tell you about today;
From the 29th of April to the 4th of May 2015, Photoion is planning a photography holiday in Montenegro.
This is an amazing opportunity to get away, and take some fantastic images of a different country. Montenegro is a small, beautiful, Mediterranean country, located around a large open bay in the south of the Adriatic Sea. Montenegro is surrounded by exotic landscapes and beautiful scenery, and will offer you a once in a lifetime opportunity to compose some stunning images.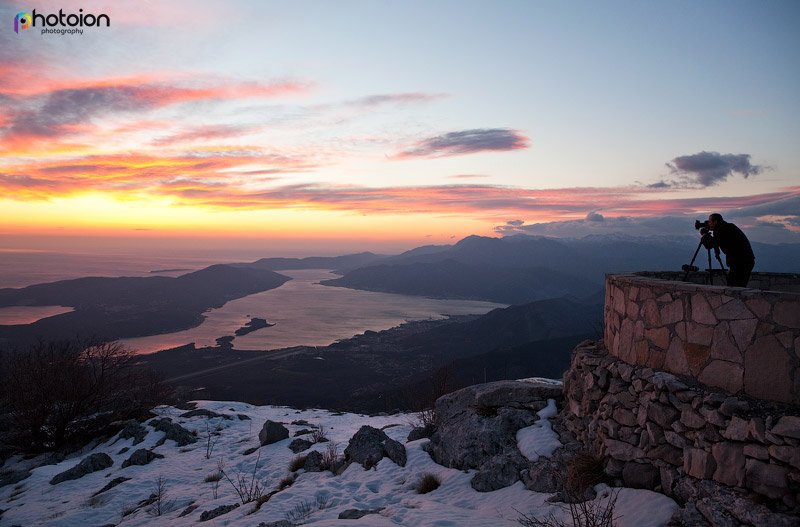 We will be staying in a lovely hotel in the town of Budva, which is close to the beach, but also has easy access to many of Montenegro's beautiful landmarks. It is a superb location with no end of photographic opportunities.
The workshops will consist of landscape and starry (night) photography, and one day of portrait on location. We will finish by reviewing the images you have taken, and doing some post production.
This really is a unique opportunity to join a group of fellow photographers and explore an exotic new location. It will be the perfect holiday for any photography enthusiast.
Price is approximately £1200 per person and includes photography training, all transport during the course, accommodation in Budva, and breakfast.
You will need to arrange your own flights and food throughout our stay.
This once in a lifetime trip is limited to 10 spaces, so if you are interested, or want more information, RSVP to hello@photoion.co.uk as soon as possible, because we need to secure our accommodation, and this course is sure to sell out quickly.
You can see some of the photos taken in Montenegro by our tutors Ion Paciu and Tatiana Zigar last year: https://www.photoion.co.uk/trip_to_montenegro/
We look forward to hearing from you.
Photoion Team